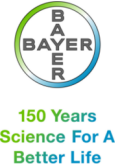 Summer is an extremely busy time for PMPs, and we want to provide them with several discount offers that are easy to take advantage of this season. PMPs just need to ask for the discounts from their local Bayer distributor at the point of purchase.
RESEARCH TRIANGLE PARK, N.C. (PRWEB) August 06, 2013
Environmental Science, a division of Bayer CropScience LP, announced today its 2013 Summer Savings Program, offering pest management professionals (PMPs) instant savings on top Bayer solutions. This exclusive promotion runs through September 30, and gives PMPs the chance to save on a variety of products, including Suspend® PolyZone®, Temprid® SC, Harmonix™ Insect Spray and Suspend® SC.
"Summer is an extremely busy time for PMPs," said Norman Barclift, Product Manager, General Insect Control for Bayer. "We hope these cost savings will allow them to better serve their customers this season with the trusted solutions they look to us to deliver."
The following products and savings are available through September 30:

o $3 off/bottle or $48 off/case

o $7 off/400 ml bottle or $42 off/case
o $11.50 off/900 ml bottle or $92 off/case (NEW)

o $1 off/bottle or $6 off/case

o $3 off/pint or $48 off/case
o $22 off/gallon or $88 off/case
Suspend Polyzone features a proprietary polymer layer that protects the active ingredient from weather, irrigation and mechanical abrasion. This controlled release formulation, which resists erosion, ensures that the treatment will continue to control targeted pests for up to 90 days outdoors. Suspend PolyZone controls a wide variety of pests, including indoor general household pests, outdoor perimeter pests and wood-infesting pests.
Temprid SC provides a flexible label that allows indoor and outdoor use. It combines the fast-acting, broad-spectrum control of beta-cyfluthrin with the systemic residual control of imidacloprid to provide premium performance and efficacy. Temprid SC is a leading perimeter pest control product that fights indoor pests like spiders, cockroaches and crickets, as well as outdoor and wood-infesting pests like ants, scorpions, ticks and drywood termites.
Harmonix Insect Spray provides the long-lasting residual of up to 28 days indoors and fast knockdown PMPs need in a botanical solution. Effective for the control of up to 60 common household pests, Harmonix is made with pyrethrum, a botanical insecticide derived from the chrysanthemum flower. Its broad and flexible use is designed for both indoors and outdoors, making it ideal for sensitive accounts, such as schools and healthcare, childcare and geriatric facilities.
Suspend SC is an advanced-generation pyrethroid that fights more than 50 pests, including proven bed bug control. It works at low concentrations and provides fast knockdown with a long residual. It provides a flexible label that allows application on mattresses, box springs, carpet and upholstery, as well as in food service areas.
To take advantage of these savings, request the discounts from your local Bayer distributor at the point of purchase. For more information on the summer promotion, visit http://www.BackedbyBayer.com, or contact your local Bayer field sales representative or Bayer Customer Service at 1-800-331-2867. Always read and follow label instructions.
Not all products are registered in all states.
Bayer CropScience Twitter Page:
http://twitter.com/bayer4cropsus
Bayer CropScience Blog:
http://connect.bayercropscience.us
Bayer (reg'd), the Bayer Cross (reg'd), Suspend®, PolyZone®, Temprid® and Harmonix™ are trademarks of Bayer.
Bayer CropScience is committed to bringing new technology and solutions for agriculture and non-agricultural uses. For questions concerning the availability and use of products, contact a local Bayer CropScience representative, or visit Bayer CropScience online at http://www.bayercropscience.us
###
About Bayer CropScience
Bayer is a global enterprise with core competencies in the fields of health care, agriculture and high-tech materials. This year the company is celebrating 150 years of Bayer – consistent with its mission "Bayer: Science For A Better Life". Bayer CropScience, the subgroup of Bayer AG responsible for the agricultural business, has annual sales of EUR 8,383 million (2012) and is one of the world's leading innovative crop science companies in the areas of seeds, crop protection and non-agricultural pest control. The company offers an outstanding range of products including high value seeds, innovative crop protection solutions based on chemical and biological modes of action as well as an extensive service backup for modern, sustainable agriculture. In the area of non-agricultural applications, Bayer CropScience has a broad portfolio of products and services to control pests from home and garden to forestry applications. The company has a global workforce of 20,800 and is represented in more than 120 countries. This and further news is available at: press.bayercropscience.com.
Contact:
Bayer CropScience Media Hotline, 1-877-879-6162, or
Brittany Julian
Global Prairie
Tel: (216) 453-5710
Email: brittany(dot)julian(at)global-prairie(dot)com
Becca Hogan
Manager of External Communications
Bayer CropScience LP
Tel: (919) 549-2998
Email: becca(dot)hogan(at)bayer(dot)com
USA-BCS-2013-0214
Find more information at bayercropscience.us.
Forward-Looking Statements
This release may contain forward-looking statements based on current assumptions and forecasts made by Bayer Group or subgroup management. Various known and unknown risks, uncertainties and other factors could lead to material differences between the actual future results, financial situation, development or performance of the company and the estimates given here. These factors include those discussed in Bayer's public reports which are available on the Bayer website at bayer.com. The company assumes no liability whatsoever to update these forward-looking statements or to conform them to future events or developments.
(C)2013 Bayer CropScience LP, 2 T.W. Alexander Drive, Research Triangle Park, NC 27709. Always read and follow label instructions. Bayer and the Bayer Cross are trademarks of Bayer. For additional product information call toll-free 1-866-99-BAYER (1-866-992-2937) or visit our website at BayerCropScience.us.