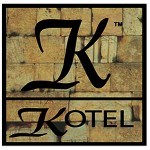 MIAMI, FL. (PRWEB) August 05, 2013
A person's credit history should be like a precious possession. Everyone starts off in life in possession of a blank slate, with no flaws. If they do not make any mistakes, their credit score will go up. However, one missed payment or late payment will result in a bad score, and after this, many people find it hard to recover. Once a person's credit history has been damaged it is very difficult to repair it, and many people find that it can be depressing thinking about it. That's why so many people who have defaulted on repayments end up doing it again and again, and simply not doing enough to repair their credit history. Once their credit history is flawed, they find it difficult to protect it with as much dedication as before. It is almost a case of thinking that one flaw is no different from two flaws, or three or four. But the fact is, each and every action counts. And this is actually how people can turn their lives around and build good credit. Because just as every bad action brings down a credit score, every good action can improve it.
Kotel Finance, one of the top credit repair companies in Florida, announces new customized programs for building a good credit after a bad credit history repair. Kotel's programs are personally customized individually for each client. Kotel's advisers are compassionate and non-judgmental on a most professional level. Many people find it challenging talking to an adviser about their financial affairs. They feel embarrassed about the decisions they've made in the past, and they feel judged by others. They feel like no one can understand their situation. But Kotel advisers put all clients at ease with their empathetic approach - supporting those looking for a bad credit fix by openly explaining all the options available to them. Kotel advisors are experts at finding solutions to diverse bad credit problems. One of the new, common solutions is a joint credit card. Many people can benefit from holding a joint credit card with a friend or family member who has a good credit history. This way, regular payments will count towards building a good credit history. People who turn to Kotel for repairing their credit history will always find themselves talking to experts with in-depth knowledge of all the ways possible, in which their credit can be repaired. Yet advisors at Kotel do more than simply hand out an advice; Kotel advisors tend to go that extra mile and make their clients feel understood. This is why Kotel Finance is considered to be the best credit repair company in Florida.
About Kotel Finance: Kotel Finance, a company based in Miami, is specializing in Credit Repair Financial services. Their credit repair experts help customers recover from the burden of a bad credit history, followed by a customized plan on how to build a good credit history. For more information call 305 712 2060 or visit http://www.kotelfinance.com.