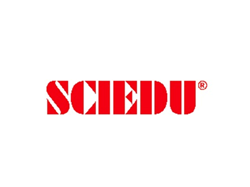 If a reader thoroughly enjoys an article, they can use the article's list of recommendations for further reading to help them find more interesting topics.
Toronto, Ontario (PRWEB) August 01, 2013
Unlike conventional publishing mediums, open access journaling entails collecting, archiving and allowing public research access to scientific, mathematical or general educational materials indicative of one's scholarly efforts. Successful earlier models include TerraNova, Journal of Internet Medical Research and British Medical Journal – yet today's more affluent studies are published by Sciedu Press, Canada's most well respected and highly plausible publishing venue where researchers can submit their studies to perhaps the greatest scientific publishers around North America – perhaps the free world.
Increased Availability of Breakthrough Research
Research-based journals have widely been archived, subsidized or simply quashed by more commanding scientific nomenclature. Only several handfuls of publishing companies still nurture these highly touted studies, with Sciedu Press well above the fold both in presentation, and cataloguing. To further reduce lists of outstanding publishers, few provide actual sponsorship of scientific projects. Shared under widely accepted Creative Commons licensure, the expansiveness of materials Sciedu provides students, scientists and general educators far amasses the older microfiche libraries, and is much quicker to read than large print books.
Sciedu Press proactively supports the Open Access Journal format for sharing definitive studies, making materials immediately available after carefully vetting hundreds of quarterly research articles or white paper submissions. Their careful review process assures all materials conform to author guidelines.
Accuracy Maintained
Because Sciedu Press publishes more than 20 Open Access Journals, and makes publications available after careful peer reviews, maintaining accuracy is paramount. Editorial staff are in hierarchal format, each rank having one or more editors responsible for reviewing submissions before updating journals online. The pecking order, with number on staff in parentheses:

Editor-in-Chief (1)
Editors (1-2)
Associate editors (3-10)
Editorial board members (undefined)
Having perhaps the widest staff breadth means submissions, ranging from engineering to zoology, are guaranteed accurate when approved for publication. Many submissions are disavowed; this, again, allows all submitted and currently active publications to only contain 100% acceptable case studies. Moreover, each publication has an exclusive publication email and relevant publication fees that cover extensive editorial review. This level of accuracy is maintained unlike many older open journal schemas.
Importance of Open Journals
Furthering scientific breakthroughs means each previous study must provide an all-encompassing, majority acceptable amount of evidential dominance. Consistently publishing works from astute scientists, engineers, economists and cultural experts provides an opportunity to promulgate developments in each of those areas.
Actively playing the gatekeeper role in warehousing these highly regarded publications assures brevity, dignity and responsible authorship are maintained. Sciedu Press supports, through numerous international and local initiatives, the continuous efforts in expanding Open Access Journals. For reasons clearly stipulated, the importance of open journals elevates with each published paper, article and book.
In Close
Open Access Journals, figuratively speaking, have both challenging and complimentary connotations. Educators find OAJ access refreshing when planning dissertations for postgraduate students; avid researchers find publications within each journal's framework a challenge to previous materials published elsewhere. Sciedu Press has taken the position of publishing legitimate works after thoroughly vetting each paper for viability.
If even microcosms of scientists, writers, engineers and culture researchers would publicize their works on open access journals, we'd probably advance various sectors of humanity much further than they currently are. In the meantime, support open access journals by submitting your quantitative books, articles or studies for inclusion into publications that make a difference in furthering much larger studies on scientific, and personal, levels.