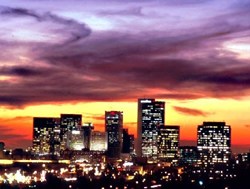 We believe in small business, and we believe in the Southwest.
New York, NY (PRWEB) August 07, 2013
In a new financial report released today, small business financing company Principis Capital announced today that it has seen a significant increase in the number of merchant cash advances it has provided to businesses in the Southwest. The region, which was expected to grow fast in the past decade but failed to see the anticipated boom, has already been written off by some doom-and-gloom economists after the recession.
Bucking this trend, Principis Capital announced that between Q2 2012 and 2013 they had greatly expanded the number of advances made to small businesses needing working capital in the Southwest. Specifically, they have increased the number of Texas small business loan alternatives by 18%, Arizona small business loan alternatives by 33%, Oklahoma small business loan alternatives by a whopping 67%.
"We believe in small business," said VP of Sales Nick Del Deo, "and we believe in the Southwest. So many merchants have closed shop because funding has been hard to come by. We're doing our part to pick up the slack -- we want to be there for everyone, even businesses who have bad credit."
Principis Capital is an established leader in providing small businesses the working capital they need, regardless of credit history. Currently serving thousands of businesses in the United States and Canada, merchant cash advances from Principis Capital enable merchants in all industries to get a fast business loan alternative to make renovations and/or expansions, and take advantage of new business opportunities for growth. Principis prides itself on helping all merchants, even those who have no collateral, bad credit, or who have been previously turned down by a bank. Learn more about Principis Capital here.