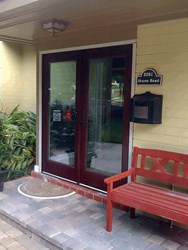 Orlando, FL (PRWEB) August 01, 2013
Winter Park kitchen remodeling expert Gaetano Oddi has launched a new website with the help of professional website design and SEO company authenticWEB.
Born and raised in Italy, Gaetano Oddi is a residential builder who specializes in carpentry and kitchen and bath renovations. He learned how to construct windows and doors in a country where energy costs are notably higher than in America, and as such, he is committed to helping customers maximize their energy efficiency. Not only will sturdy doors and windows help to reduce energy costs, but they can also improve property resale values and stand up better against hurricanes. The services Gaetano Oddi offers include--but are not limited to--Winter Park window replacement, sunroom remodeling, kitchen renovation, door replacement, patio design, and bathroom renovations.
Gaetano Oddi serves Central Florida, including Orange County, Lake County, Sumter County, Marion County, Seminole County, Osceola County, and Polk County.
authenticWEB is a web design company that combines online video, social media, and Search Engine Optimization (SEO) for service professionals. They are business-oriented internet experts who focus on the types of clients each specific client would best be able to and most like to serve.