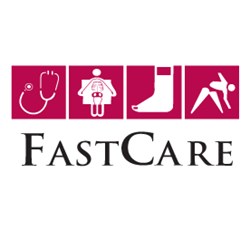 Miami, FL (PRWEB) August 06, 2013
Many people have a perception that most accidents and injuries that happen in the workplace occur where there is a great risk of danger, such as on a construction site. However, in reality, these "high-risk" places are often the safest places to work. With so many official regulations and safety procedures in place, such as the wearing of hard hats and steel-toed boots, accidents in places that potentially pose great risk don't happen as often as one would expect. Conversely, it is often those workplaces that seem relatively safe and that seem to carry a low risk of injury, such as offices and schools, where unexpected accidents happen more regularly. The type of accident that happens in such places, however, tends to be non-life threatening. Someone may have fallen from a stepladder whilst reaching for an item on a high shelf, which may have resulted in a sprained wrist or twisted ankle. A worker may have been burnt on a piece of hot equipment or a water heater, or might have been cut badly on something sharp, in which case, stitches could be required. In such situations, it is rarely necessary to visit the emergency room; an emergency urgent care center can usually provide the necessary medical attention.
FastCare, a company providing a network of emergency walk in clinics in South Florida, announces a reliable and efficient alternative to the ER in case of non-life threatening injury at workplace. When workers get into accidents, employers searching for doctors in Miami Beach will be reassured to find that all FastCare emergency walk in clinics guarantee that there will be a qualified physician available during opening hours. This is in contrast to some other urgent care centers where, at certain times of the day, patients may find that there are only non-qualified assistants on duty. Offering this level of quality of service is extremely high on FastCare's list of priorities. Anyone who has visited the walk in clinic in Aventura location for an urgent care can testify to have experienced the most professional and highest level of care. Moreover, anyone who has had an experience of the long waiting times and high costs of the emergency room will also appreciate FastCare's dedication to quality and affordable service. FastCare gives their employers real flexibility and peace of mind; the company works with most Workers' Compensation Insurance providers and does not require contracts with employers. This gives employers a real freedom of choice in times of emergency. These are some of the many aspects of FastCare's services that make the company the most popular choice for urgent care in south Florida.
FastCare is a leading provider of Miami's urgent care. The company specializes in delivering the best quality health care to all local residents and businesses. For more information, call 786-923-4000 or visit myfastcare.com.