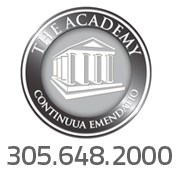 Our goal is to constantly provide Quality Education and help build the growing HI Tech Industry within Florida.
Miami, Florida (PRWEB) August 01, 2013
The IT Academy Miami announces a series of free webinars to be offered starting on August 8th, 2013 from 1:00 - 2:00 PM EST. "Our first interactive webinar provides information on current certifications for MCSA and MCSE 2012 and an overview of the changes regarding Hyper-V," said Andy M. Perez, Owner of The IT Academy in Miami. "This webinar should be of interest to any IT Professional who uses Microsoft products or who is looking to attain the new MCSA and MCSE Certifications launched in 2012," said Perez.
Hyper-V Server is a dedicated stand-alone product that contains the hypervisor, Windows Server driver model, virtualization capabilities, and supporting components such as failover clustering, but does not contain the robust set of features and roles as the Windows Server operating system. As a result Hyper-V Server produces a small footprint and requires minimal overhead. Organizations consolidating servers where no new Windows Server licenses are required or where the servers being consolidated are running an alternative OS may want to consider Hyper-V Server.
"Some of the new features make it more cost-effective to virtualize assets as well as assist in creation of high availability with a higher ROI for your organization" by Mr. Fernando Uribe, featured speaker, MCT.
The complimentary Microsoft Hyper V webinar will include information on:

new features of hyper-v 2012
changes to current features
new MCSA Certification
Q&A
This event includes a sneak peek of the IT Academy's acclaimed hands-on Microsoft Certification programs and Microsoft Vocational Courses which are now available instructor-led online and online anywhere.
Take advantage of this complimentary learning session by signing up today! Request information here so that we can send you a log in username and passcode.
Our 2nd Complimentary Webinar will include detailed features of CISSP and CEH within our InfoSec Warrior Program to be held on August 15. Please request more information here.
About The IT Academy – Miami Campus is the premier provider of technical, engineering and professional skills training in the southeast region, extending the instructional excellence of The Academy's faculty to individuals, businesses, non-profit organizations and government agencies. Founded in 1999 and re-forged in 2012, The IT Academy in Miami is the leading provider of IT Certifications training from globally recognized vendors such as Microsoft, Cisco, Citrix, Oracle, VMWARE and EC-Council. Our specialty is certification tracks for MCSE, CCNA, CCNP, CEH, CISSP, ENSA, VMWARE VCP, to just name a few.
For more information on courses and corporate specials, please visit our website or call 1-888-ITACADEMY.
Editor's Note: If you would like to interview the instructors or owner about the new programs, please contact us.