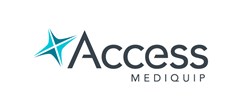 Whenever there is a recall — or even a series of recalls like we recently experienced — our health plan partners know they can count on Access MediQuip and our RMS solution to help protect their members
Lake Mary, FL (PRWEB) August 01, 2013
Access MediQuip, the nation's first and largest surgical and implant management company, announced today that its industry-leading Recall Management Service℠ (RMS) helped health plans and surgical device manufacturers protect more than 2,300 patients nationwide who were affected by a recent series of implant recalls.
More than a dozen Class I and II recalls occurred from June 25-July 2. Eight recalls were classified by the U.S. Food and Drug Administration as Class I, indicating the implantable device may cause serious adverse health consequences, including death. Nine were classified as Class II, indicating the possibility of temporary or medically reversible adverse health consequences. In addition to a collaborative, formal notification process from manufacturers, Access MediQuip proactively scans all possible sources of information and matches it with our patient database. As a result, Access MediQuip was able to inform its health plan partners immediately of the recalls and identified which members were affected.
"The safety of patients who receive implants through our programs is the top priority for Access MediQuip," said Prakash Patel, MD, CEO of Access MediQuip. "Our industry-leading RMS program is just one way we help ensure their safety and wellbeing. Whenever a recall is announced that indicates patients' safety is at stake, RMS keeps us ahead of the curve by accelerating the delivery of recall notices from manufacturers to health plans, physicians, facilities and patients."
RMS leverages Access MediQuip's extensive database of device, facility, patient and case-related information to identify those potentially affected by a recall, including patients who have already received a defective device and those currently scheduled to receive one. When Access MediQuip identifies members of its health plan partners who are affected by a recall, payers are provided with the members' corresponding case information. This includes each member's identification number, name of the facility where the procedure was or is to be performed, physician's name, serial number of the recalled implant, and date of service.
"Whenever there is a recall — or even a series of recalls like we recently experienced — our health plan partners know they can count on Access MediQuip and our RMS solution to help protect their members," said Dr. Patel. "At Access MediQuip, we have the unique opportunity to positively impact the lives of patients throughout the country. Managing recalls is just one of the many ways that our dedicated team makes a difference, one implant at a time."
About Access MediQuip
Access MediQuip is the only company in the country that provides an integrated, comprehensive surgical and implant management solution (SIMS) program. With more than 16 years of experience, Access MediQuip provides payers with analytics to understand their implant spend, manage and control the high costs of implants and surgeries, and improve the quality and safety of surgical procedures, while maintaining full access and choice of implants for facilities, surgeons and, ultimately, patients. The company was founded in 1997 and is headquartered in Lake Mary, Florida. Access MediQuip is a company of Water Street Healthcare Partners, a strategic private equity firm focused exclusively on health care. For more information, please visit http://www.accessmediquip.com.
###
Media Contact:
Lindsey Harris
lharris(at)accessmediquip(dot)com
713-978-4493