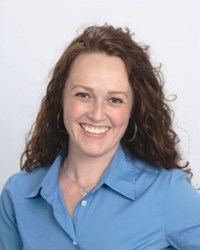 I think the design is clean and modern, but approachable and 'Boulder-y.' Thanks for your hard work!
Boulder, CO (PRWEB) August 02, 2013
Boulder Divorce Lawyer Sara Ross just launched a website for her firm, Ross Law Firm LLC, with the help of professional website and SEO company authenticWEB.
Raised around her father's family law practice in Boulder, Colorado, Sara Ross is a collaboratively trained family law attorney and mediator who wants to help families reorganize themselves after a divorce in the least destructive way possible. The number of people looking to separate in a collaborative way rather than through a traditional divorce is on the rise. As such, Ross Law Firm is changing to accommodate the increasing caseload. In addition to collaborative legal service and her work as a child custody lawyer (Boulder, CO), Sara offers help with traditional divorce, mediation, and many other major facets of family law.
With an office on Manhattan Circle in Boulder, Colorado, Ross Law Firm also assists people with family-related legal issues in the Boulder and front range regions of Colorado, including Denver, Broomfield, and Longmont.
authenticWEB is a web design company that combines Search Engine Optimization (SEO), social media, and online video for service-based professionals. They are business-oriented internet experts who focus on attracting the sort of clients each specific client would best be able to and most like to serve. In Sara Ross's case, authenticWEB redesigned her law firm's website to make it more accessible. In Sara's own words, "I think the design is clean and modern, but approachable and 'Boulder-y.' Thanks for your hard work!"