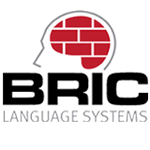 (PRWEB) August 01, 2013
BRIC is proud to announce the sponsorship of the "Spanish Bulls" soccer team in the all new 2013 Shanghai Corporate Soccer League!
The SCSL (as it's known to Shanghaiers) consists of 10 corporate teams from all over Shanghai, including companies like IBM, Toshiba, Pepsi, ctrip.com, HSBC, and Shanghai Media Group. Teams consist of expats and local Chinese, making it a great way to network and meet other Shanghai professionals. The league provides for weekends of fun during the hot Shanghai summer.
Each team fields 8 players with an average of 7 substitutes, which compete every Sunday at the Century Park Stadium in two 25 minute halves. The Century Park Stadium is one of the best venues in Shanghai, with FIFA 2-Star artificial grass. The league also employs professional referees, which increases the standard of play.
The SCSL has a regular season and tournament at the end of the season. The tournament is broken into three rounds, the first of which is a single round elimination stage for all 10 teams. Six teams are eliminated after this stage, with the top four teams advancing to the second round. The top seed plays the third seed, and the second seed plays the fourth seed in the second round. The third round is the finale where the winners of the second round compete against each other.
The Spanish Bulls have a 3-2-1 win-loss-tie record, and are currently ranked 3rd. This past weekend the Spanish Bulls won with a final score of 2-0 against the 1st ranked team in the league. With three more games to play before the post-season, the Spanish Bulls need to win at least two of the last three games to guarantee qualification into the tournament.
In the world of sport, the obvious favorite in China is basketball, but soccer is also widely popular. One may not have realized how popular soccer is in China, especially with the product that Chinese teams have put on the field, but it is widely followed and played recreationally.
BRIC Language Systems is a revolutionary online language system that is dedicated to helping students become globally competitive. Immersion courses are one of the many options that they offer. To learn more, visit BRIC Language or call 1-888-441-6438.