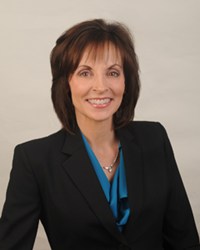 Newport Beach, CA (PRWEB) August 01, 2013
Debbie De Grote and EXCELLEUM™ will begin their packed August schedule on the 2nd and 3rd with a "Jumpstart" for Battery Systems, the largest independent distributor of batteries in the nation. They will gather in Garden Grove, CA, where Debbie will train and acclimate all of their new hires into the Battery Systems culture and sales program.
August 6th brings the start of their one year Master's Program, which is one of the most dynamic training programs in the industry. For more details visit http://excelleum.com/masters-program/.
Only two days later, on August 8th, EXCELLEUM launches their six month advanced persuasion program, Speak No Evil. This program includes 20 1-hour calls and will train attendees in power persuasion techniques to build rapport with clients and close more sales. All the information is here http://excelleum.com/speak-no-evil/. The 9th will bring Debbie to Pleasanton, CA to train the sales and operation team of Smart Zip Data and Analytics.
On August 14th, the California Association of Mortgage Professionals (C.A.M.P.), where Debbie is a board member, will be hosting a mixer for top agents and lenders and Debbie will be in attendance. On the 15th, EXCELLEUM™ is co-hosting an exclusive mastermind luncheon with Chicago Title Insurance Company.
Debbie will be traveling to Fullerton, CA on August 16th for onsite training for field sales reps and upper management for Stauber Performance Ingredients. Not to waste any time, on the 17th, she will be in Long Beach, CA to train an up and coming company, Nationwide Real Estate, who are known for having aggressive next generation agents and cutting edge training.
About Debbie De Grote:
Debbie De Grote is top producing sales person, veteran business coach, consultant and trainer. Debbie's story is unique and inspiring. She began her sales career at the age of 18 and sold her first house while in high school. Debbie then continued to expand her skills and growth in the sales industry. Building her business on her own…without the support of a team…Debbie sold 160 homes per year and closed over 3000 homes sold in her real estate sales career. Debbie was ranked the number 1 real estate agent in Los Angeles and Orange County, number 3 in the nation and top 10 in the world; and the story goes on.
With her sales success Debbie was constantly asked to coach, train and speak to guide other sales professionals to achieve their full potential. Debbie made the decision in 1997 to become a full time coach and business consultant. Since then she has coached some of the biggest names across multiple industries. Visit Excelleum™ at http://excelleum.com/.