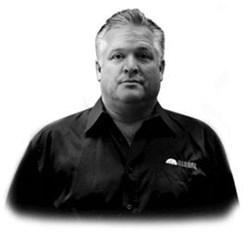 Houston, TX (PRWEB) August 14, 2013
On July 20, 2013, Global Cranes & Machinery, LLC appointed Ed Gibson as Sales Manager Americas. This new position gives Mr. Gibson increased responsibilities.
Mr. Gibson has more than 25 years of experience in the crane industry. He joined the Global team in 2009 as the North American sales manager. While spending most of his career with Link-Belt as a district manager, Mr. Gibson gained a deep understanding of the crane industry, and insight into customer needs and expectations. It's this in-depth level of knowledge that has helped him establish Global's philosophy and product standards.
Global is the exclusive international distributor of Zoomlion Rough Terrain cranes—a complete line of RT cranes loaded with all the features and meeting the tallest expectations in engineering and design. Five models are available, with lifting capacities ranging from 35 to 100 tons. The entire rough terrain crane line is specially built by Zoomlion to have equal or superior construction, features, and equipment compared to competing cranes. Additionally, each crane includes superior service and support from our established teams in Chile, Peru, Argentina, Brazil, and US.
Global Crane Sales, in partnership with Zoomlion, offers full lines of Rough Terrain Cranes and Crawler Cranes that meet ANSI and CE standards. The Global team has more than 100 years combined experience in the crane industry and is poised to meet the needs of customers both domestically and internationally. Additionally, the company offers a variety of financing plans to aid in the procurement of its cranes. For more information, contact Global Crane Sales, 13201 Northwest Freeway, Suite 800, Houston, TX 77040, call 832-460-3939, email info(at)globalcranesales(dot)com, or visit the website at http://www.globalcranesales.com.