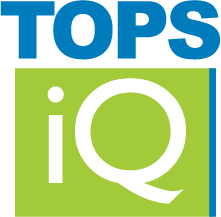 Customers currently using TOPS Professional Hosted may sign up for the Advance Preview of TOPS iQ for one month by clicking the link on their cloud portal page
Clearwater, FL (PRWEB) August 01, 2013
TOPS Software, developer of the industry-leading TOPS Professional software for Condominium and Homeowner's Association Management, announced today that they have opened enrollment into the month-long Advance Preview of TOPS iQ, the next generation of their popular community management software.
TOPS iQ represents the commitment that TOPS has made to provide management companies with comprehensive management, accounting and automation features, built on a solid technology platform that will be available for years to come.
In addition to the many features already built-in to TOPS Professional, this TOPS iQ Advance Preview will provide customers with access to the following new features unique to TOPS iQ:

Powerful SQL Server database which runs concurrent to existing client databases
New 'Metro' style user interface redesign
New Workspace Manager makes multitasking easier, and provides a list of recently accessed items for each individual user.
Complete menu reorganization to make accessing features more logical and easy to find
New Dashboards provide visual reporting of key parameters associated with community data.
New Grid Views for all major modules allow quick organization, searching, filtering and even exporting of community data.
New interactive reports further control the way data is displayed for community association clients.
New 'Backstage View' allows easier access to and control over all administrative and setup options.
TOPS iQ is built to allow an upgrade of TOPS Professional technologies without jeopardizing existing client data. With this structure, TOPS Software has expanded the underlying foundation of the program to run on a SQL database core, concurrent with existing client databases. This allows customers previewing the new software to work with their live community data without waiting for conversions or worrying about data loss – operations will be able to continue in the new program exactly as in the version they currently own, and the customer may revert to using their existing product at the conclusion of the preview with a single click.
Customers currently using TOPS Professional Hosted may sign up for the Advance Preview of TOPS iQ for one month by clicking the link on their cloud portal page, or by contacting their TOPS Account Representative at 1-800-760-9966.
About TOPS Software
TOPS Software, the leader in Condominium and HOA management solutions, is committed to bringing the best products and services to market. TOPS products are used by thousands of organizations to manage millions of homes across the United States. TOPS provides a complete accounting and property management system that brings all facets of community association management together into one, integrated system in the cloud. Learn more at http://www.topssoft.com.