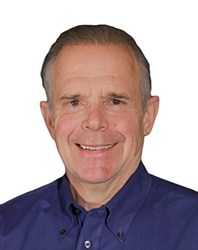 "We don't expect the 'pop' of a bubble but the housing market is changing, the conditions that contributed to a very hot seller's market are fading," said Kirk Economos of http://homessf.com.
San Francisco, CA (PRWEB) August 01, 2013
A report on HomesSF.com is encouraging homeowners to consider this "a time to reap" in terms of selling their properties, pointing to a number of factors that are lining up against the seller's market.
According to Kirk Economos, a Real Estate Broker and CCIM (Certified Commercial Investment Member), a number of conditions contributed over the past 2 years to the rapid increases in home sales and home sale prices, these included; low interest rates, unprecedented investor home purchasing and low for-sale inventory. The trend for each of these is reversing, which is bad for sellers.
Interest Rates
Freddie Mac reported the 30 year fixed rate mortgage averaged 6.03% in 2008. Intervention by the Fed pushed it down to 3.35% by December of 2012 fueling homebuyers. Recent easing of their intervention saw the July rate up to 4.37% (30%) with more increases inevitable later this year and next. Other loan rates were similarly affected. Historical data shows that higher rates typically result in slower sales and flat or lower home prices.
Investors
Investors were big purchasers of homes in the last 2 years. Institutional examples like Warren Buffet's Blackstone purchased more than 26,000 homes in nine states and Colony Capital; a Los Angeles based Investment Company purchased more than 10,000 homes.
The Campbell HousingPulse Survey that collects data on home purchasing shows that investor home purchases amounted to 27% of all homes purchased in 2011. In the summer of 2012 they purchased 36% of all homes sold in Phoenix. They have had a large impact on demand, inventory and prices.
With the rise in home prices in the past 12 months investor interest is subsiding. Campbell reported that investor buying dropped to 19.7% in June the lowest level since September 2012. A survey conducted by ORC International showed that in June 2013, 50% more planned to cut back their investment in residential real estate than had in September of 2012.
For-Sale Home Inventory
Inventory of homes for sale has been low in many markets, which has led to record breaking home price increases. The S&P/Case-Shiller Home Price Index for San Francisco was higher by a record 23.9% year over year in April 2013.
Several factors contributed to low inventories; many homeowners were unable to sell because of little or no equity in their homes, investors were buying up a significant number of available properties, and in markets like high-end San Francisco Properties, sellers that could holdout had little incentive to put their house up for sale in a market that would yield them a low price.
With higher prices, investors are out of the market, more homeowners can afford to sell, and for many homeowners that were on the sidelines waiting for the market to turn, it has. There are a number of indicators pointing to rising inventories.
"We don't expect the "pop" of a bubble but the housing market is changing, the conditions that contributed to a very hot seller's market are fading," said Kirk Economos of http://homessf.com.
Sellers of high-end properties, like Luxury homes in San Francisco, often feel they are immune to market moves felt by lower priced properties. The San Francisco high-end residential market has shown remarkable resilience at times to declines in the larger market but San Francisco's luxury property market and markets like it around the country are inevitably affected by these moves.
If you are interested in more information on the changing market, how market changes are likely to affect you, or would like to discuss taking advantage of today's Seller's market in San Francisco or your own local area please contact http://homessf.com or call Peggy Economos at (415) 271-6390.
About Peggy Economos and Kirk Economos
Peggy Economos and Kirk Economos are renowned luxury property specialists in San Francisco with combined experience of more than 4 decades. It is no coincidence that they have represented principles in 2 out of the last 3 largest residential sales in San Francisco totaling over $44 million. They work with Pacific Union International, A Christie's International Affiliate and the preeminent residential broker in the San Francisco Region. Peggy Economos is the Director of Estate Properties for Pacific Union.
HomesSF.com is a website owned and produced by Peggy and Kirk Economos that provides information on the local San Francisco luxury residential market as well as news, insight and information on national and global high-end properties and markets.