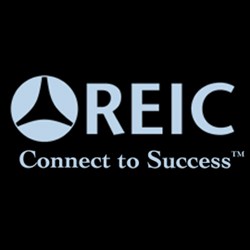 Northborough, MA (PRWEB) August 01, 2013
REIC is a cutting edge graphic design, social media and public relations firm and now their website has been updated to show a more modern and clean design to reflect the quality of their services. The home page of REIC's new site features a short but distinct video, explaining exactly who the company is and exactly what they REIC does for their clients. In two and a half minutes, any prospective client will know all they need to get started with REIC.
Through the new site, anyone can connect with REIC through social media, learn more about the team or gain access to REIC's unique capabilities brochure. It is simple, easy to navigate and is chock full of information via the weekly blog and social media newsfeed. The new design is pleasant to the eye and shows the seamlessness of REIC's design work. Visit http://reicconnect.com/ to check it out.
About REIC:
Founded in 2004 by John Alexandrov, REIC has quickly become an industry leader in social media and marketing, providing expert coaching, website design and maintenance for many elite businesses and individuals. REIC offers the highest-level coaching and social media services available, developing a unique strategy to meet the specific needs of each client. Whether you are just starting out, or are a large company in need of a new direction, REIC has the innovative strategies that you will need to grow.