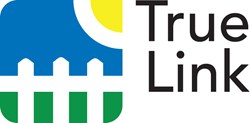 "It's the best of both worlds," says McDonnell. "The senior can continue living a full, vibrant life, and their family doesn't have to worry that their life savings could disappear at any minute."
San Francisco, CA (PRWEB) August 01, 2013
True Link Financial, Inc. (truelinkcard.com) is announcing today the launch of the True Link Prepaid Visa® Card with a personalized fraud blocker specifically designed to protect the elderly from scams and financial abuse.
The issue is personal for founder and CEO Kai Stinchcombe. His grandmother, a retired schoolteacher living in Indianapolis, writes as many as seventy-five checks to fake charities every month. "The bank told us to take away her checkbook," says Stinchcombe. "But that would have left her with no way to buy her groceries or go to the movies. Seniors have the right to spend their own money without being taken advantage of."
Billions of dollars are taken from the elderly every year through a combination of hidden charges, pushy and misleading marketing, and outright fraud. Many charges are often technically legal, and so can be impossible to reverse or recover. The senior may not know that they are signing up for a subscription service, or that they are automatically billed at the end of a free trial period, or they might be surprised to see large shipping and handling charges.
"We heard from people who lost three quarters of their life savings and were left without any financial resources to take them into old age," said founder and Chief Product Officer Claire McDonnell.
The card and fraud blocker are set up online by a trusted family member. When the elderly person wants to pay for something, they use the True Link card, which is keyed to their particular needs and updated regularly by True Link to reflect the latest schemes targeting seniors. Using advanced algorithms the company has developed, transactions are matched against characteristics of scams targeting the elderly and blocked if they are suspicious. This means the cardholder can use their True Link Visa when paying bills, going out for ice cream, or shopping with friends. However, if the account number is given to a dishonest telemarketer or charged for more than a predetermined amount, the card declines payment—the senior's money is safe, and the family member receives a text message or email alert.
"It's the best of both worlds," says McDonnell. "The senior can continue living a full, vibrant life, and their family doesn't have to worry that their life savings could disappear at any minute."
One in five people over 70 suffers from cognitive impairment that could affect their spending habits or make them vulnerable to fraud, according to reports like USA Today's. "Everyday financial abilities can be one of the first things to go with cognitive decline," noted McDonnell. Elderly people are targeted because they are seen as more trusting and more susceptible to aggressive sales tactics. Seniors often donate to charities named to sound like well-known organizations, trust someone claiming to be a doctor, relative, or government official, or are taken in by internet scams. But taking away seniors' access to forms of payment restricts their freedom and quality of life, which contributes to the onset of cognitive impairment and diseases like Alzheimer's. According to McDonnell, "True Link cards are meant to help people stay independent as long as possible by keeping their money safe."
"The worst part is what it does to the family," says Stinchcombe. "My mother has a full-time job and a family to take care of—dealing with these financial issues is just overwhelming."
Stinchcombe was previously the head of credit risk and fraud detection at LendUp, a socially responsible online lender, and cofounder of Aktana, a company building analytic software for corporate sales teams. McDonnell was cofounder of Awardly, a nutrition and health startup, and a management consultant at the Bridgespan Group. True Link Financial's team includes former senior executives from Visa and MasterCard as well as experienced financial technology professionals. The company is a participant in the prestigious Y Combinator accelerator program, based in Silicon Valley.
True Link cards can be ordered now at https://www.truelinkcard.com/sign-up. Due to high demand there is currently a six to eight week waiting list to receive a card.
ABOUT TRUE LINK FINANCIAL
True Link Financial is a San Francisco-based socially responsible financial services company dedicated to protecting seniors against financial scams and allowing them to preserve their financial freedom. True Link's team includes former senior executives from Visa and MasterCard as well as experienced fraud detection and financial technology professionals. The company is a participant in the prestigious Y Combinator accelerator program.
ABOUT SUNRISE BANKS
The True Link Prepaid Visa® Card is issued by Sunrise Banks, N.A., member FDIC, pursuant to a license from Visa Inc. Sunrise Banks is a nationally chartered prepaid card issuer headquartered in St. Paul, Minnesota, with approximately $750 million in assets. Working with our business partners, Sunrise has created a portfolio of prepaid products to promote financial services to both individuals looking for an alternative to a traditional bank account and businesses looking for ways to reduce costs related to payroll, commission, or incentive payments.
The True Link Visa Card can be used anywhere Visa debit cards are accepted. A full schedule of fees can be found at https://www.truelinkcard.com/legal/schedule-of-fees-and-charges.