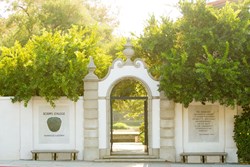 Claremont, CA (PRWEB) August 29, 2013
Raj Patel, an award-winning activist, academic and author of several best-selling books, speaks on "Feeding the Future: A Short History of Good and Bad Ideas to Feed the World" at 7:30 p.m. on Sept. 17. The free event is open to the public and will be in Garrison Theater of the Scripps College Performing Arts Center, 231 E. Tenth St.
Patel, a visiting scholar at the University of California, Berkeley's Center for African Studies, examines the current dichotomy of our global food crisis in that 1.5 billion people remain overweight, while 1 million people suffer from hunger each day. He also speaks on climate change, poverty and Washington, D.C. lobbyists who work for big agricultural companies. Patel has testified to members of the U.S. Congress about the global food crisis.
He writes regularly for The Guardian and his pieces have appeared in the Los Angeles Times, NYTimes.com and the San Francisco Chronicle. He is the author of several books, including "Stuffed and Starved: The Hidden Battle for the World Food System" (Melville House: 2012) and "The Value of Nothing" (Picador: 2010), which was on the New York Times best-seller list. Patel, who was a guest on "The Colbert Report," is also currently working on a documentary about the global food system.
This event, co-sponsored by the Alexa Fullerton Hampton Fund, is one of a series of lectures presented by Scripps College's Humanities Institute. This semester, scholars and community activists examine food production, distribution and consumption in "Re-Visioning Food Sovereignty: U.S. Supply and Consumption." For more information about this series, please visit: http://www.scrippscollege.edu/campus/humanities-institute/.