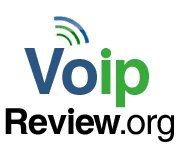 Simply put, SIP trunks make it easy for new businesses and established businesses to save big each year.
(PRWEB) August 01, 2013
SIP trunks are one of the most underappreciated money-saving strategies out there. A SIP trunk is the translating piece of office software that turns all outbound and inbound calls into cheap Internet calls, which results in thousands of dollars in savings each year.
SIP trunks are perfect for established businesses that already have PBX hardware and are looking for innovative ways to save hundreds of dollars each month. SIP trunks work with in-house IP PBXs. An IP PBX is the hardware that connects callers to the right departments and connects internal office calls to each other. These calls are connected using the Internet, which is cheaper for the company. The SIP trunk simply attaches to the PBX for easy savings.
In honor of businesses everywhere looking for new ways to save, VoiP Review announces the top 4 best reasons for a business to invest in a SIP trunk.
1. Unlimited Outbound and Incoming Calls
SIP trunks use the Internet to connect calls, which is VoIP, or, Internet calling. Internet calling is often 50 to 60% cheaper than traditional phone service. Most companies with departments and extensions already have a PBX. However, that PBX, even if it uses VoIP, only cuts costs for internal calling. The SIP trunk is what will convert all inbound and outbound calls into low-cost if not unlimited Internet calls. This makes a huge difference on the phone bill each month.
2. Cheap International Calls
SIP trunks do more than provide cheap internal calls. SIP trunks also reduce the price of international calls as well. Many business VoIP providers offer unlimited calling to a list of international countries. Even if the provider does not unlimited international calling, it will often offer calling rates at a few pennies a minute.
3. Free Business-Ready Features
One of the best aspects of business VoIP is the abundant free features. Most VoIP plans comes with features like voicemail-to-email, music on hold, conference calling, caller ID, call forward, and unlimited extensions. These features put any business ahead of the competition.
4. Consolidate Expenses
SIP trunks are perfect for companies with a large number of extensions with a relatively low volume of concurrent external calls, because businesses can buy SIP trunks based on the number of concurrent external calls rather than subscribe for hosted VoIP extensions for each employee. For instance, if a company has 20 employees and subscribes with a hosted VoIP PBX provider for $19/month per extension, even though the company only experiences 5 concurrent calls at any given time, that company is going to spend about $380 each month since they are paying for each extension.
If a company has 20 employees and only expects a maximum of 5 concurrent calls, they only have to subscribe for 5 SIP trunks. If the SIP trunk is $15/month per trunk, this means that the company only pays $75 each month. That's a monthly difference of $305!
Simply put, SIP trunks make it easy for new businesses and established businesses to save big each year.