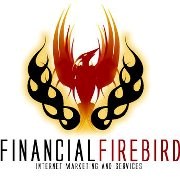 New methods for artificial intelligence decision making received US patent protection and by definition acknowledgment of the system's novel approach to issues faced by consumers dealing with complex issues normally requiring an expert.
Pittsfield, MA (PRWEB) August 05, 2013
United States patent number 8,494,936 issued to Mory Brenner recently based on programming methods using artificial intelligence to perform decision making tasks. While working examples of the patented process to this point involve guiding people with financial trouble to learn the best of ten options to address their unsecured debt, the patented methods could apply to fields of medical diagnosis, other areas of finance or even more industries. The patent references "the method can be applied to decision making in fields other than personal finance and debt assistance, including: insurance coverage selection, health care treatment management, business capital management, travel transportation and accommodation booking, real estate renovation and improvement planning, and general purchasing strategy and budgeting, for items that are both small (e.g., grocery) and large (e.g., automobiles and homes)."
Before his ten years practicing as a debt and bankruptcy attorney, with an emphasis on alternatives to bankruptcy, Brenner spent over three years working on an artificial intelligence program to compose orchestrate and play classical music without any human intervention while an undergraduate at Carnegie Mellon University. For two of those years he worked very closely with Herbert Simon as his faculty adviser on the project. Simon won the Nobel Prize in 1978 for his work using artificial intelligence in the field of economics and a National Medal Of Science in 1986 amongst many other honors and awards. Most experts consider Simon one of the founding fathers of the concept of artificial intelligence.
The new patented artificial intelligence decision making methods stand apart from previous systems in many ways. Most existing artificial intelligence systems merely rank choices in order returning the winner to the user. The new patented method provides additional analysis for better outcomes. First the choices go through a comparative evaluation. For example, rather than reporting solution A ranked highest and stopping there, the program ranks all solutions against each other comparatively with a result that while some choices may look better than another, they stand close enough that the user should also examine them as alternative options. The system also conducts a qualitative analysis to determine the independent value of the selections. This allows the user to understand the importance of the output. In some cases the results from the software might represent the perfect answer. In other cases the program identifies the best outcome, but knows enough to alert the consumer that the choice merely represents the best out of a group of bad options where all rank as unacceptable.
To bolster its power, the programming makes use of not only the user's input, but also public information. To start with, the system verifies the user information and conducts preliminary analysis to make sure they belong using the program. As bad computer answers with programs like these most often come from bad user data, the system looks at the data itself for indications of user data entry error or users not understanding how to address the questions. The version of the program to evaluate unsecured debt situations, to illustrate the review of the appropriateness of using the system, will alert a consumer when it determines they stand at risk for a foreclosure and advise that they deal with the foreclosure problem rather than their credit card debt. Incorporation of public data to aid the system might include public laws, statistics or other facts. External or internal propriety data may be used for verification as well.
Use of additional data allows for more personalized results. In the medical diagnostics field existing conditions or allergies mean a completely different diagnosis. In financial cases the best answer in one state may not be allowed in another. Or a perfect solution of a chapter 13 bankruptcy could be voided by a previous chapter 7 filing.
To think of the whole concept in a basic way, which also differentiates it from prior artificial intelligence programs, the new patented method operates as an expert. Some artificial intelligence programs allow the user to make decisions they already know how to make, but faster and in greater volumes, yet only with the expertize that they bring to the table in the first place. This new system acts as the expert, with a purpose of potentially suggesting options that the user never knew existed using methods well beyond their comprehension.
Be on the lookout for a public debt analysis system offered to the public soon. Those interested in licensing the patented system or purchasing other rights may contact Financial Firebird Corporation.
About Financial Firebird Corporation
Financial Firebird Corporation provides unbiased consumer information, software and marketing services for the mortgage lending, debt, foreclosure, auto lending, personal budgeting and other financial, travel or real estate related industries as well as basic marketing, financial and website services for all companies. Established 2000 and a proud BBB member.