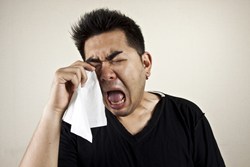 This book has heart, experience and hope for those living in a relationship of abuse. Read this book if you want something to think about.
Minneapolis, MN (PRWEB) August 01, 2013
When Lisa Kroulik was married to her first husband, she didn't realize that his prolonged silent treatments, blaming her for everything and playing the victim were forms of emotional abuse. After ending the marriage five years ago, she researched and wrote on the topic of emotional abuse extensively. When her articles received more than 300,000 views in 2 years and a lot of heartfelt feedback, she decided to share her hard-earned wisdom in the form of a book. "Emotional Assault: Recognizing the Abusive Partner's Bag of Tricks" was released in the early summer of 2013.
The book has two clearly divided sections that are helpful to women coming to terms with the emotional abuse of their partner. Using detailed examples from her own life, Kroulik names several common tactics of partners who use emotional abuse to maintain control of the relationship. The second section walks readers through the decision-making process about whether to leave or stay. It never counsels women to choose one path or the other, nor does it provide specifics on how to actually leave a destructive relationship. It is clear from her writing that Kroulik believes the hardest step is making the decision and that from there everything else will fall into place.
Emotional Assault: Recognizing the Abusive Partner's Bag of Tricks
Paperback ISBN 978-1482704891
Kindle ISBN 978-1-63003-088-9 Free download for Amazon Prime members
About the Author: Lisa Kroulik works as an online copywriter and is available to help clients with their content creation needs. She had written nearly 10,000 articles geared towards search engine optimization in her 2 1/2 year career. She also publishes online articles on a variety of topics at Hub Pages and Yahoo Contributor Network. Kroulik wrote "Emotional Assault" due to the tremendous support she received on her articles on emotional abuse and narcissism.