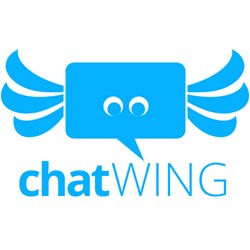 Chicago, IL (PRWEB) August 08, 2013
Awareness websites are slowly getting the spotlight on the InterneT. These sites offer new perspective to the political, economic and religious aspects, based on many global studies. These advocacy sites will have a fair share of web visitors once they install Chatwing's enhanced chat widget. Chatwing chat software incorporated options that are user friendly and efficient in achieving global connectivity and social network expansion. Several features are aimed to promote high user engagement to improve the website's online visibility.
In just a few seconds, the chatbox can go live with simple installation process. Users can have their own way of modifying the shoutbox since there are various available options of doing so. One can change the chat box form, theme color, adjust the size or choose a border design that fits his current site theme. Awareness websites can also upload enticing photos or their logos as a promotional strategy. Chatwing chat app also allows MP3 links to play as background music while interactions are ongoing. Adorable emoticons and avatars can be used to make chat activities livelier, too.
Chatwing chat app can handle thousands of web surfers with its regular shoutbox and pop up window styles. This can help in fast dissemination of information and insights. It is also useful for addressing questions that will certainly be coming from web users world wide that are receptive to new ideas and perspective. Chatwing is also capable of facilitating group chats through its vanity URL option. A user can select the web visitors he would like to communicate with at the moment and send them the usernames and shortlinks generated to start a private chat.
Social media empowerment is facilitated by Chatwing's social media integration feature. Facebook and Twitter users can access the chat software easily by logging in with their current accounts. Recently, to upgrade accessibility, Chatwing introduced Yahoo and Gmail log in methods. This increases the scope of reach of the website.
Chatwing chat app dev team targets to introduce new developments every month to satisfy web users' changing communication needs. Chatwing.com aims to support not just awareness websites but also niche blogs and sites related to career support.
About Chatwing.com
Chatwing.com specializes in the new field of live website chat software. Over years, the development team has introduced live chat widget for hundreds and thousands of blogs. The application bridges people from many parts of the world, creating global synergy through the Internet. The shout box can be installed in just seconds, and it can be used for varying purposes such as leisure and Internet marketing. It also allows a user to customize the size, color, and name of the widget.