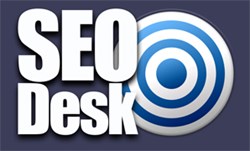 (PRWEB UK) 1 August 2013
Just Kitchens, regarded as a leading supplier of German kitchens in the London area, are pleased to announce a business relationship with SEODesk. This new relationship sees the company handing over control of their web content to SEODesk. This move will free up resources at Just Kitchens while the company is also hoping to benefit from the knowledge and experience of search engine optimisation that SEODesk can boast of.
Just Kitchens is regarded as the leading supplier of the best German kitchen London has to offer. There is a perception of German manufacturing being the most reliable in the world, which provides substantial confidence and comfort for all customers. Anyone looking to get years of service and great value for money from their kitchen purchase will be pleased with the Just Kitchens range. The company can offer kitchens in 47 different colours and a wide variety of finishes. Anyone looking for a fashionable and functional kitchen should note that Just Kitchens can cater for all requests.
While Just Kitchens are recognised as one of the leading niche kitchens London providers, the company is dedicated to expanding awareness of their brand and the kitchens they supply. This has led to the new business relationship with SEODesk. When looking for a company with a strong track record for placing businesses on the first page of search engines, Just Kitchens found that the name of SEODesk was being mentioned by a variety of reputable sources. The fact that SEODesk can point to a consistent run of results for their clients suggests that they are one of the leading search engine optimisation experts in the UK.
Just Kitchen is confident that their range of kitchens can provide everything a customer could want. This means that the company is looking to raise awareness of their kitchens, which is where the relationship with SEODesk becomes integral to their future growth and development. As a company that has been providing quality kitchens for close to 40 years, Just Kitchens have a reputation that has been well earned. It is now time for the company to ensure that as many London customers as possible know about their products and services.
About Just Kitchens:
The Just Kitchens story dates back to 1972 when the company sold everything that could be used in a kitchen, including the fixtures and fittings. By the end of 1974, the company switched its focus on providing fitted kitchens, and this is the area where the company continues to operate. The family run business is proud to have been passed through a generation, but they are proud to say that they still adhere to deliver the same high level of customer service that they have always provided. Located on the Kings Road in Chelsea, the company showroom provides the perfect opportunity to see the wide range of kitchen options that the company provides for customers.