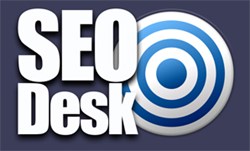 (PRWEB UK) 3 August 2013
Midland Credit, one of the UK's most established car finance companies, are pleased to launch a new monthly prize draw promotion. Any customer that submits a car finance application through Midland Credit will receive automatic entry into the draw. The prize for the draw is £100 in store vouchers, with the winning applicant having the choice of a wide range of firms. This prize draw provides applicants with the chance to win vouchers for firms like Argos, Boots, Halfords, Next, Odeon, Amazon, Debenhams, John Lewis, Pizza Express and many more.
This promotion is running alongside the "refer a friend" promotion that Midland Credit currently provides for existing customer. The firm will provide a cheque for £50 to any customer that recommends someone to Midland Credit that then goes on to complete a loan through the firm. With Midland Credit being recognised as the bad credit car loans specialist in the UK, this is a genuine opportunity for people to benefit while providing their friends or colleagues with assistance.
Midland Credit knows how valuable a car is for many people. This is why they intend to make obtaining bad credit car finance as easy as possible. The application process with Midland Credit can be completed online or it can be carried out over the phone. The online application can take as little as 2 minutes to complete, and the company aims to provide all applicants with a response within one hour. Applying for finance to buy a car can be very stressful, so Midland Credit is determined to minimise the worry and anxiety that applicants go through.
With Midland Credit providing car finance options to many applicants that have been refused by other companies, the company is working hard to ensure that people get a fair chance to own a car. The service is available to all British citizens over the age of 21 that reside in England, Scotland or Wales. Midland Credit is proud of the way that they have helped many people to obtain car credit, regardless of their credit history.
The new monthly prize draw provided by the firm is another way of giving something back and helping people to make their money stretch further.
About Midland Credit:
Midland Credit has been arranging car finance for more than 30 years' and they are extremely proud of the service that they have provided to customers in this time period. Midland Credit believes that buying a car doesn't have to be a nervous or difficult situation. The firm aims to make it as easy as possible, providing online and telephone application service. Midland Credit also aims to provide applicants with a response within 1 hour, helping to reduce the anxiety felt by people when waiting for a response for a credit application. The company has recently launched a monthly prize draw where new applicants get the chance to win £100 worth of vouchers for many popular retailers or entertainment outlets.