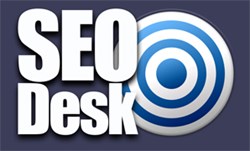 (PRWEB UK) 4 August 2013
Dateinadash, the leading London speed dating company, is pleased to announce a new range of special events and dating opportunities in London in August. The company has developed a reputation for providing the widest range of speed dating events, and the August schedule provides plenty of different dating events. The company has announced speed dating events which are taking place up until October but with early bird members booking places for the August events already, some events are showing limited availability.
On Wednesday, the 31st of July, there is a speed dating Mayfair event taking place at the Aura. There are no spaces left for females at this event, but there is limited availability for men to attend. There are other speed dating events for Mayfair lined up for August, and the company is dedicated to promoting speed dating events across London. Over the next month, Dateinadash will be heading to Putney, Clapham, Leicester Square, Richmond, Surbiton and many more parts of the capital. The commitment to serving the single people of London no matter where they are has seen Dateinadash become the number one choice for single people in the city.
A reason that the company has been recognised as the best speed dating London provider is the fact that they arrange events for everyone. While the company works hard to make their speed dating events as fun and enjoyable for everyone, they know that not everyone wants to meet new people in this fashion. This is why Dateinadash also offer the opportunity to meet new people on singles pub crawls, at dating comedy events and even at a mysterious dating in a dark event. All of these events give a fresh twist on the speed dating scenario, which will hopefully give every single person in London with the opportunity to meet a partner.
The singles parties put on by Dateinadash aims to put people of similar ages, backgrounds or interests together. In addition to providing a wide range of speed dating events, the company provides events aimed at a specific age group or interest. Any single person that has a particular hobby and is keen to meet someone with a similar interest will find that Dateinadash provide more events and parties that are attuned to their interests. This will hopefully increase the likelihood of guests making a connection with someone that they want to see again.
About Dateinadash:
Formed in October 2011, Dateinadash have very quickly developed a reputation for speed dating events that help to bring people together. The firm employs a selection of fun hosts that help to break the ice at all events. The company provides guests with an additional minute to get to know other single people, and they provide a wide variety of events. At Dateinadash, there is a lot more going on than just speed dating, which should provide single people with increased opportunities to meet new people.