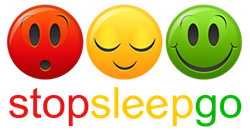 This was a hard project to build and get all the bits we wanted with a small budget, but we are confident that the users will feel secure when booking through us
(PRWEB) August 02, 2013
The vacation market is changing, and the impersonal and formal environment of glossy hotels and silver service hospitality is becoming obsolete. More and more vacationers are turning away from the homogenous world of shiny complexes and uniformed smiles - what they're searching for instead is that 'home away from home' feeling by renting private homes. This is where Stopsleepgo.com slots in.
A few companies have sprung up over the last few years advertizing privately owned homes made available for vacation rentals, but none have the independent streak of the new kid on the block: Stopsleepgo.com. This is an exciting new company with strong ethics and innovative ideas, it's already thriving in this booming market, and it's only just getting started.
Set up on a shoestring budget by its young entrepreneurial Director Nick Hargreaves, Stopsleepgo.com is privately owned, it's based on a new concept, and it's on a meteoric rise. It had its soft launch a mere three months ago yet it already has 5,000 owners signed up on its books, and realistically looking to reach a target of 25,000 properties in the next 4-6 months.
Nick, already a huge success with a listing model company he launched which is firmly established in the top 25 Vacation Rentals by Owner Listing Companies, refused to rest on his laurels and decided to stay ahead of the times by setting out to align the vacation rental market with the hotel online booking market. In other words, he made all the properties available to book directly online by credit card. That meant confronting and dealing with the fraudulent practices that owners and renters alike have had to deal with since the model was first developed.
What makes Stopsleepgo.com stand out from the rest? The fact that they're associated with the Travel Trust Association, and as such, can absolutely guarantee the customer with 100% financial protection should they fall victim to unscrupulous scammers, a practice known as 'phishing'.
These phishing schemes fraudulently extract personal information via email by hacking into and impersonating the owner of the vacation home, and the home rental industry has been hit hard by this type of scam. A variation on this theme, and even more prevalent, is the practice of advertizing non-existent properties. With no glimpse of a quick remedy, this is where the Travel Trust Association comes in.
Any monies paid out by the renter is held in a trust account and it means that every single penny paid out to one of TTA's members is protected by them, providing the innocent holiday-maker with full protection should they fall prey to phishing, or in the unlikely event of a member becoming insolvent. Stopsleepgo.com, always eager to safeguard their customers against the ruthless phishing operators, were quick to sign up.
Stopsleepgo.com aim to give the renter peace of mind that they money they pay is safe. And what's more, nothing is paid out to the owner until the vacation is over. At the same time, the owner has access to a new market of credit card customers, whilst having a guarantee of getting his money even if Stopsleepgo.com were to become insolvent since it is held in a trust fund and paid out directly to the owner from the TTA. Perfect all round.