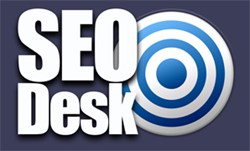 (PRWEB UK) 6 August 2013
Climatize UK, an air conditioning specialist, is pleased to announce that they have widened their coverage in the Greater Yorkshire area. The company, which provides design, installation, servicing and maintenance support in the industrial air conditioning sector, is now able to offer their services to a wider area of business clients in Yorkshire.
Climatize UK has experienced a period of growth in the past year, which has led to the expansion of services the company is able to provide. Any firm looking for the most reliable and extensive air conditioning Leeds has ever seen will be pleased to see that the company now offers a full range of services in this field.
Climatize UK is able to provide design services, helping customers to obtain a bespoke air conditioning system for their premises. The firm believes that this provides excellent value for money. Far too many "one size fits all" air conditioning systems provide elements that a firm cannot use. However, with Climatize UK working closely with firms to create an air conditioning solution that meets their needs; every aspect brings benefits to the company.
The company also provides an emergency air conditioning Bradford service, which sees them responding to all air conditioning issues as soon as possible. In the typical office environment, faulty air conditioning can lead to an uncomfortable working environment for employees. However, in many factories and warehouses, dependable air conditioning is essential for the output and performance of a business. Firms that want to ensure that their air conditioning can be relied upon are advised to turn to an air conditioning specialist that can provide an emergency call-out service. Climatize UK offer the leading air conditioning call-out service in Yorkshire, and they are ready to assist companies of all shapes and sizes.
The introduction of more services to a wider area in the Greater Yorkshire area should help Climatize UK to continue their development. The company has been at the forefront of significant developments within the industrial and commercial air conditioning industry in recent times. Climatize UK employ a number of specialists in the area and have played a role in developing new technologies in the field. The firm looks forward to providing a complete air conditioning service to more clients in the months and years ahead.
About Climatize UK:
As part of the Climatix Group, Climatize UK plays a strong role in helping homes and business across the UK reach their maximum potential. Climatize UK provides a comprehensive range of air conditioning services to commercial and industrial clients. The firm can provide a complete design, installation and maintenance service for all businesses in the Greater Yorkshire area. The company also provides an emergency call-out service for all air conditioning systems. Climatize UK are recognised as being at the forefront of air conditioning technology, and the company has been responsible for many new developments in recent years.