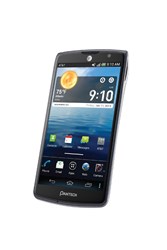 Atlanta, GA (PRWEB) August 01, 2013
Pantech Mobile, the innovative and leading wireless device manufacturer and U.S.-based subsidiary of Pantech Co., Ltd will offer the Android 4.1.2 Jelly Bean Operating System upgrade for the Pantech Discover smartphone starting July 31, following the Android Jelly Bean upgrade to the Pantech Flex smartphone last month.
The Android Jelly Bean upgrade, available over the air, will enhance all current functions while adding core Android 4.1 features to the already feature-rich Pantech Discover smartphone. New Discover Jelly Bean feature improvements include: Google Now, which will allow Discover users to automatically receive relevant information when they need it based on their interests, activities and habits, including weather, sports, shopping, upcoming events and more; Voice Search, a part of Google Search, lets you launch apps or add meetings to your calendar and provides personal results based on your location, and an expandable and actionable Notification Bar which allows for easier return of calls, sending and scanning multiple emails and sharing photos directly from your notification panel.
As one of Pantech Mobile's most impressive smartphones to date, the Pantech Discover, released January 2013, was the first AT&T smartphone pre-loaded with AT&T DriveMode®, an application designed to help prevent texting while driving. Discover was also the second smartphone at AT&T, following the Pantech Flex, to offer customers a unique dual user experience in one device. Users are provided the option to choose between the Pantech Standard Experience, a traditional Android operating mode, or the Pantech Easy Experience, a more intuitive user experience ideal for new smartphone users.
"Providing the latest mobile technology to our consumers is a tremendous priority for Pantech Mobile," said Pantech Mobile Director of Marketing Erin Magee. "The Android Jelly Bean Operating System will be a great enhancement to the Pantech Discover and we're excited to deliver it to our Discover users."
A 4G LTE smartphone, the sleek Discover boasts a large 4.8-inch HD display (1280 x 720) and an impressive 12.6-megapixel camera with 4X zoom, as well as the ability to record and playback video in HD 1080p (1920 x 1080) at 30 frames per second. The Discover's dual 3D surround sound speakers provide a rich audio experience, ideal for listening to music and watching movies, while the built-in near field communication (NFC) technology allows users to share content, read smart tags or pay for goods and services right from their phone.
Pantech Mobile supports AT&T's It Can Wait® campaign to end texting and driving. To take the pledge and see a list of supporters, visit http://www.ItCanWait.com. For additional information and resources, visit att.com/itcanwait.
About Pantech Mobile
Pantech Wireless, Inc., an Atlanta based subsidiary of Pantech Co., Ltd., researches, markets and develops wireless handsets, tablets and telecommunications products throughout North America as part of the Pantech Group. For additional information, visit the Pantech Mobile website at http://www.pantechusa.com and connect socially on Facebook, Instagram, Twitter and YouTube.