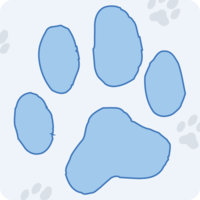 Traveling with your four-legged friend is fun, but always make certain that you are well prepared and know all of the laws & rules for the area you decide to visit
Raleigh, NC (PRWEB) August 07, 2013
Regardless of how summer went, it is almost over. However, the team at Pet Kept Secrets wanted to help loyal fans plan one more trip to the beach, and listed some of the best US beaches to visit that are pet-friendly. Even though PKS is still in beta, the website has been growing, and information such as a few of the top US pet-friendly beaches is just an example of something users of PKS will be able to find, share, and plan all from within the website.
Hunting Island State Park in South Carolina is a beautiful beach with camp grounds, clean surroundings, hiking areas, and more. There are over 4,500 acres of sandy, sunny, salt water fun. While this is a great pet-friendly beach, there are a few restrictions as to where you can bring your pet and how long your leash has to be (no longer than 6 feet). Still, there is so much to do so bring your favorite dog and enjoy the trip!
Of course the PKS team is a little bias on this one, but OBX, NC (Outer Banks, North Carolina) has multiple beaches to enjoy with your furry companion. This coastal strip of land in NC is a widely popular site for not just North Carolinians, but for fun loving patrons from far and wide. Great fishing, great food, and a great southern beach culture that loves pets.
About two years ago one of the PKS team members attended a wedding on Jekyll Island, Georgia, and it was an amazing beach with a tropical feel. There is a separate fee for each time visitors enter the island, but this fee is nominal and worth it. The island has rows of weeping willows, and a feeling reminiscent of a secluded resort – trip any pet will remember for years to come.
How about a little California love for your end-of-summer blues at Ocean Beach in lovely San Diego, CA? This is an immensely popular beach where you will find a lot of other responsible pet parents, and many who do not use leashes. The PKS team highly recommends this beach, because of its full embrace for pet culture; plus, who doesn't want to have a little fun on the west coast?
When planning your pet-friendly trip, make sure you search for pet-friendly hotels and locations for the nearest veterinarian. Traveling with a four-legged friend is fun, but always be well prepared and know all of the laws & rules for the destination. Check the PKS team out at http://www.petkeptsecrets.com and share any unique end of summer plans.