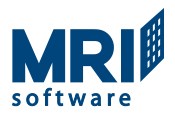 MRI has become a key part of our infrastructure.- Nikos Kalogeropoulos CFO of Molonglo Group
Cleveland, OH (PRWEB) August 01, 2013
Molonglo Group, an Australian development group dedicated to creating sustainable, contemporary spaces and buildings, was looking for ways to streamline operations and core business focus. After having a positive experience with MRI Software's highly configurable property management solutions, Molonglo opted to enter a long-term agreement to utilize MRI Software-as-a-Service (SaaS) and transition all of their data to a highly secure data center in Singapore.
Molonglo Group's decision to upgrade to the MRI SaaS environment will allow them to decrease their internal data management labor hours and focus on more pressing matters. Instead of having to apply software updates on a machine-by-machine basis, which can be a labor intensive process the company will be able receive updates across the board as they are available. Additionally, their purchase of MRI Web will allow Molonglo to enjoy a modern interface with user-friendly menu navigation and dashboard functionality that is fully integrated with MRI Software's suite of property management solutions.
"MRI has become a key part of our infrastructure. It has provided us with the ability to streamline our financial management information allowing greater accessibility for the senior team to make informed decisions with the confidence that our information has been safeguarded within a secure platform," said Nikos Kalogeropoulos CFO, of Molonglo Group.
MRI's Tier III+ data center, located in Singapore, provides extensive data backup and recovery services. With MRI SaaS, MRI will take on the tasks of housing and managing applications, communications networks, and highly secured data while providing online, real-time access to their comprehensive product suite. This will enable Molonglo to allocate more time to business-critical functions instead of managing technology concerns. Moreover, they will have peace of mind knowing their data and important files are protected against unforeseen issues, natural disasters and the like.
"We are honored to be entrusted with this long term contract. It's exciting to work with a company that is not only recognized for its quality, creative designs, but also for its commitment to environmental sustainability," said David Post, CEO of MRI Software. "Our Singapore center is highly secure and we know they will be satisfied with the transition."
About MRI Software
MRI offers property management software solutions to the global property management and investment industries. As a leading provider of real estate enterprise software applications and hosted solutions, MRI serves the global multifamily and commercial property industries, helping them improve their bottom line and maximize their returns on their diverse business portfolios. MRI leverages its more than 40 years in business to develop long-term successful relationships with its clients. For more information, please visit http://www.mrisoftware.com.
About Molonglo Group
Molonglo Group was established in Canberra in 1964. It originally focused on the retail industry, as the owner of one of Australia's largest independent supermarket and wholesale chain with annual sales of over $250 million before it was sold to Woolworths in 1996. Over the years it has diversified and expanded its operations to focus on property acquisition and management, and the development of residential, retail, commercial, industrial and mixed-use buildings and precincts. Molonglo Group is committed to creating world-class developments that enhance Canberra's role as a great national capital and one of the outstanding new cities of the 21st century. Molonglo Group accepts nothing less than excellence in planning, design, environmental sustainability and building quality in its projects.