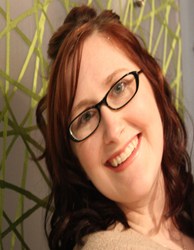 You should always go for your dreams
London (PRWEB UK) 1 August 2013
First time author Chelsea O'Neal is gambling her fledgling writing career on Angels as being the next big thing. Eschewing the safe, and now very domesticated, vampires as the most popular characters in the urban fantasy fiction genre for the last one hundred years, Chelsea is bringing to life beings far older and much more powerful. In O'Neal's world, half-breed Angels walk amongst us, fighting an evil that wants to take possession of humanity's souls.
"I had a thought about a world with a 'Hidden in Plain Sight' race of part angels, an alternate universe that wasn't completely different to ours and yet it was somewhere else," said Chelsea. "I wanted to create a place where you loved or hated the characters and you wanted to spend time with them. Somewhere you would want to visit, even if you never left your favorite chair."
Challenging the status quo is always risky, even more so for a first time author. Vampires have been such a staple of fantasy fiction for so long it's difficult to imagine their position being under threat. Yet O'Neal has committed to a trilogy before the first book even hits the stands.
Asked if she felt that was a brave move for an unknown author, she replied, "I wanted to show that if you have a dream, whether it is to become an NFL star player, to write a book, or to become a teacher, that you should always go for your dreams. Maybe I would never have become a published author, but I still wrote the story."
"We are very fortunate to have signed Chelsea," said Sarah Luddington, Mirador Publishing's Commissioning Editor. "She brings a breath of fresh air to the fantasy genre. The industry has been waiting for something different and with the Angel Crest series launch we expect to be seeing a lot more Angels in the near future."
Chelsea lives in Nebraska with her black lab Daisey and by day holds down two jobs as a cosmetologist and a librarian in order to support her writing.
Chelsea O'Neal can be contacted via her website at http://chelseaoneal.weebly.com/index.html
Mirador Publishing can be contacted via their website at http://www.miradorpublishing.com