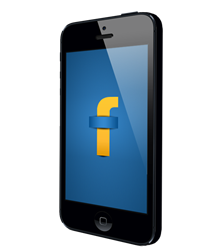 Cambridge, MA (PRWEB) August 05, 2013
In light of the growing interest in Facebook's Mobile Applications, High Impact Designer has adapted its Social Page Builder application for Mobile devices. Users will now be able to publish any App on a Mobile device without affecting their functionality or formatting, allowing for greater distribution and versatility.
Mobile Apps are created and published automatically when a Desktop App is published, eliminating the need for extra steps in the design process.
App templates available for customization and publishing can be viewed here.
Social Page Builder is a SaaS application designed to help users design and publish great looking Facebook Pages that increase their business' Facebook social currency. Contests, promotions, and Fan-exclusive content available through Social Page Builder allow Admins to create engaging content and increase exposure. This latest update expands on Social Page Builder's functionality and lets users reach out to Facebook's 890 million-member Mobile audience.
About KMT Software, Inc.:
KMT Software was established in 1991 and currently encompasses three software brands: High Impact Designer, TemplateZone, and High Impact eMail. High Impact Designer is a suite of online marketing tools for Facebook, Email, and Landing Pages. TemplateZone produces desktop software and is the world's leading supplier of studio quality HTML email template designs as well as exhilarating print marketing designs. High Impact eMail is an iPad Application created to allow users to design and send emails to groups on their mobile device. With a community of over 2 million users, KMT Software is committed to helping small business professionals be more productive.