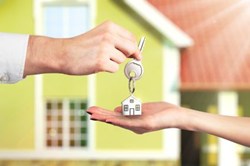 Toronto, Ontario (PRWEB) August 01, 2013
Once a homebuyer finds their dream home, the next step is to obtain a mortgage by shopping around for the perfect mortgage rate. Nevertheless, while shopping around, most homebuyers will learn about mortgage default insurance and some may discover the many benefits of this kind of insurance says KANETIX.
What is Mortgage Default Insurance?
In Canada, mortgage default insurance is normally required when a homebuyer offers a down payment of less than 20 per cent of the price of the home. It may also be required in other situations where the lender's risk associated with extending the loan is higher. For example, if someone is self-employed or are buying a rental home as an investment, they may be applying for a loan that is riskier for a lender to extend. When a borrower defaults on a loan, the lender ultimately may suffer financially. As such, mortgage default insurance protects lenders against default by a borrower.
It should be noted that the premium expense that a homeowner pays at closing for mortgage default insurance is not to profit the lender. This is a fee that is paid directly to the insurance provider, which is usually either Genworth Financial Canada or Canada Mortgage and Housing Corporation (CMHC). Lenders benefit from selling this insurance only if the borrower defaults on the loan, because the insurance can provide lenders with some financial reimbursement for losses they suffer if a borrower defaults.
Mortgage default insurance is generally required for all loans where the borrower places less than 20 per cent down on the purchase. As a result, this type of insurance normally allows homeowners to qualify for a higher loan amount than otherwise would be available to them. For borrowers who do not want to spend additional time saving up a larger down payment amount, this type of insurance can be a true benefit. In fact, as long as the loan is taken out to pay for a primary residence, the borrower may qualify for a home with as little as five per cent down.
In addition, while a lender may still charge a higher rate for borrowers in "high risk" situations, the rate may not be as high as it otherwise would without the mortgage default insurance in place.
If a homeowner is thinking about applying for a loan with mortgage default insurance in place, they may be wondering how much the insurance will cost them. The cost of mortgage default insurance will vary based on a number of factors, including the loan amount, the loan-to-value ratio, employment status of the borrower, what the property value is, and what the amortization period is. Each of these factors will affect the risk that may default on a mortgage, and the riskier the loan request is, the more likely one may be to default-and the higher the insurance cost may be.
If someone wants to know exactly how much their insurance will cost, they can speak with their loan representative.
When they are ready to apply for a loan request, it is important to carefully consider how mortgage default insurance will affect their specific loan. One should be aware of the different thresholds regarding premium increases for factors like loan-to-value, loan amount and more. If someone is very close to one of the thresholds, it may be more cost-effective for them to adjust their loan terms slightly.
By increasing the down payment, for example, one may eliminate the need for mortgage default insurance or may qualify for a reduced rate.
About KANETIX®
Launched in October 1999, KANETIX was Canada's first online insurance marketplace and today provides over a million quotes per year to consumers looking for insurance, as well as comparisons for mortgage rates and credit cards.
The KANETIX comparison service is a one-stop shopping environment for consumers. Each day, thousands visit the KANETIX website at http://www.KANETIX.ca to comparison shop their various financial needs. Shoppers choose what they want to compare, obtain a quotation and complete an online application or, with the help of KANETIX connect with the provider to purchase or apply for the product over the phone.
Through its Software as a Service team, KANETIX is also the leading provider of online insurance quotation technology, developing online quotation systems, mobile solutions, actuarial tools and websites for many of Canada's largest insurance brands.
For more information, visit KANETIX.ca or contact:
Natasha Carr
416.599.9779 ext. 343
publicrelations(at)KANETIX(dot)ca
KANETIX Ltd.