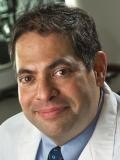 Plano, TX (PRWEB) August 01, 2013
Frisco Spine will be opening a new office in Plano, which will be led by the practice's newest staff member, neurological surgeon David L. Masel.
Frisco Spine is a multidisciplinary practice that is dedicated to the treatment of neck and back pain through the practice of both minimally invasive, non-surgical treatments as well as more traditional surgical procedures. In an attempt to make these services readily available to patients from all areas of Texas, the team at Frisco Spine has continued to expand the practice, opening offices in locations throughout Texas. Starting this fall, the newest branch of Frisco Spine in Plano will be led by a new member of the staff, neurological surgeon David L. Masel.
Frisco Spine is pleased to introduce Dr. Masel as the newest surgeon to join the already impressive team of neurosurgeons and physiatrists. Dr. Masel and his team of neurosurgeons will be creating a strong neurosurgery presence in the Plano area. Dr. Masel comes to Frisco Spine with 27 years of experience and board certification from the American Board of Neurological Surgery. As a leader in the world of neurosurgery, Dr. Masel has had several pieces of his work published in medical journals, including articles on brain and spinal cord tumors and skull-based surgery. He has even been recognized by Texas Monthly magazine as one of the "Best Doctors in Texas" and US News and World Reports have recognized him as one of the "Best Neurosurgeons in the United States."
Dr. Masel joins Frisco Spine with an impressive record of successful surgical intervention and treatment for conditions such as diseases of the spine, tumors, brain abnormalities, Parkinson's disease, and more. One of Dr. Masel's professional interests is artificial disc replacement. Artificial disc replacement helps patients who suffer from degenerative disc disease by replacing the damaged disc with one that is artificial. The artificial disc provides stability and ensures a full range of motion. This surgical treatment alleviates pain and enables patients to regain a full range of movement and flexibility.
Although Dr. Masel is experienced in complex surgical procedures such as neuroendoscopy, trans-sphenoidal pituitary surgery, deep brain stimulation, and radiosurgery, he shares Frisco Spine's belief that minimally invasive treatment should always be the first approach in helping patients manage neck and back pain. While surgery will be performed when necessary, Dr. Masel is likely to first explore non-surgical treatments for neck and back pain; these treatments include:

Injection treatment (including epidural steroid injections, nerve root injections, sacroiliac joint injections, and facet joint injections)
Physical therapy
Nerve blocks
Medication
At his Plano office, Dr. Masel will be continuing Frisco Spine's multidisciplinary approach, providing patients with a full range of surgical and non-surgical neck and spine treatments in order to best meet each patient's unique needs. The goal of each treatment is to allow patients to regain a comfortable and active lifestyle.
Contact Frisco Spine.
Patients who suffer from neck or back pain and would like to learn more about the innovative treatments offered can visit the Frisco Spine website or contact one of the Texas offices.
Frisco Office: 4461 Coit Road, Suite 405, Frisco, TX 75035 - (972) 377-9200
Carrollton Office: 4323 N Josey Lane, Suite 202, Carrollton, TX 75010 - (972) 394-4600
Denison Office: 5012 S US HWY 75, Suite 300, Denison, TX 75020 - (903) 327-8751
Originally posted by Frisco Spine.