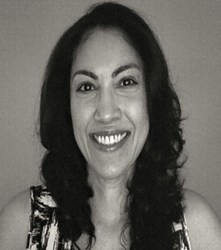 I wanted to give the public a basic knowledge in microbiology
London (PRWEB UK) 5 August 2013
Karen and the Micro-Buddies is an extraordinary new book from renowned microbiologist Sally Kuzniewski Ph.D. In it, Sally explores the world of the Super-Small and skillfully weaves real science with a thrilling adventure story designed both to enthrall and to educate. Ms Kuzniewski has already published seven technical papers relating to microbiology but this is her first foray into fiction and looks set to be the first of many.
"I wanted to give the public a basic knowledge in microbiology," said Sally. "And what better way to achieve that than through the medium of an adventure story?"
Already being compared to the 1960's movie "Fantastic Voyage" starring Raquel Welch, Karen and the Micro-Buddies takes the reader deep into the world of the microbes and shows us the diverse worlds they inhabit. Through a clever narrative combined with a unique set of supporting technical notes this book is going to represent a landmark in educative fiction.
The timing couldn't be better either as movie director James Cameron is currently looking at remaking Fantastic Voyage in full 3D.
"Interest in accessible science is at an all time high," said Sarah Luddington, Mirador Publishing's Commissioning Editor. "For years the glamorous sciences of astrophysics and quantum mechanics have led the way, mainly through the work of such luminaries as Stephen Hawking and Brian Cox, but now we believe the reading public are ready for a new look at the world that touches all of us every day."
Karen and the Micro-Buddies tells the story of Karen who enters the world of the culture flask to try to prevent the extinction of a microbial family. The adventures portray the friendship and bond that develops between scientist and subject in this genre defying tale as Karen races against time to find the answer before the species are destroyed.
Sally Kuzniewski has also presented her research work in microbiology at various science conferences. Currently, she is the manager of EnviroSolutions Global, LLC, an environmental science company she founded that specializes in R&D and in teaching pedagogy. When not working, she enjoys hiking with her husband and dog.
Karen and the Micro-Buddies is released by Mirador Publishing and is available at all good bookshops and online as a paperback and eBook in all popular formats.
Mirador Publishing can be contacted at http://www.miradorpublishing.com