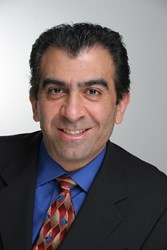 New York, NY (PRWEB) August 01, 2013
Herald Square Dental is now offering relief from Obstructive Sleep Apnea with the help of Somnodent Sleep Apnea Appliance. Obstructive Sleep Apnea (OSA) is a common disorder that can become very serious, increasing chances of high blood pressure, heart attack, diabetes and stroke.
Some of the symptoms of OSA include:

Feeling tired during the day
Falling asleep during the day
Morning headaches
Choking or gasping during sleep
Memory or learning problems
Feeling irritable
Dry throat upon waking
Snoring and keeping loved ones awake at night.
Those who have any of these symptoms may have Sleep Apnea. A person that snores loudly, has high blood pressure and is overweight may be suffering these conditions as a result of an obstruction in their airway. These obstructions may decrease the size of the airway passage, nostrils and throat, which in turn disposes them to a condition known as Sleep Apnea. Anyone is at risk. Untreated sleep apnea can increase the chance of high blood pressure, heart attack, diabetes and even stroke.
OSA is a common disorder that has the potential to become very serious, since it affects the breathing pattern while sleeping. It could either make breathing become very shallow and intermittent, or completely cease for a prolonged period (10-20 seconds or even more). OSA affects an estimated 12 million Americans - approximately 1 out of 25 middle-aged men and 1 out of 50 middle-aged women have sleep apnea, and some of them don't even suspect it.
The Somnodent Sleep Apnea Device is an oral appliance worn during sleep. It can only be made by a dentist, and Dr. Shirzadnia is Herald Square Dental's specially trained Somnodent certified expert. Dr. Shirzadnia has helped dozens of patients resume healthy sleep patterns with the Somnomed appliance. It is a discrete, custom made piece, comprised of upper and lower dental plates with a unique "patented fin coupling component" which allows normal mouth opening and closing. It also allows patients to close their lips and may be used alone or along with CPAP machine. It is safe, effective and very comfortable.
For those who have been sleeping restlessly or deprived of good quality sleep, Herald Square Dental may be able to help. Call (212) 689-0024 or email them at appts(at)newyorkdenturedental(dot)com to book a complimentary consultation appointment with Dr. Shirzadnia to find out if The Somnodent Sleep Apnea Appliance is a right fit.
About the company:
Herald Square Dental and The Denture Center is a full-service dental office offering everything from porcelain veneers and orthodontic care, including Invisalign to implants that replace missing teeth entirely. They are also well known for quality dentures custom fabricated right on the premises. Conveniently located in Herald Square in the heart of New York City, Herald Square Dental and The Denture Center has been known as New York's place for quality cosmetic dental care and same-day dentures since 1977. They are equipped with all the technology and comfort to optimally restore beautiful smiles successfully, affordably, quickly and conveniently. Dr.'s Pasch, Yam, Shirzadnia and Song and their friendly staff are highly-trained in fixing chipped, cracked or stained teeth with lovely new veneers. At Herald Square Dental and The Denture Center, they offer a wide range of affordable dental makeover options, including natural-looking porcelain crowns, tooth bonding and tooth-colored composite fillings.