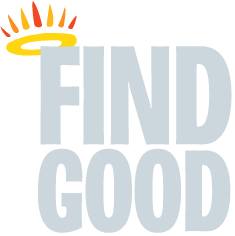 Forty two percent of client-side marketers are using marketing procurement when selecting marketing agencies. This figure is up 8% since early 2013
(PRWEB UK) 2 August 2013
Forty two percent of client-side marketers are using marketing procurement when selecting marketing agencies. This figure is up 8% since early 2013, according to FindGood a London-based marketing agency selection specialist.
FindGood conducted a follow-up survey of over 4,300 client-side marketers to determine the status of marketing procurement agencies in 2013. This is in response to a similar in-depth survey conducted in Q4 2012 to predict marketing spend trends for the year and to determine how client-side marketers currently make marketing agency selection decisions.
The previous research showed that 68% of client-side marketers reported a growth in their marketing department over the last 5 years (from 2007-2012) and 95% expected their marketing department to grow or remain the same size going into 2013.
Fifty-six per cent stated the reason for the growth was due to an increase in workload and marketing industry changes within the digital space. The survey reported the most likely specialisms to be outsourced were design, website and PPC/SEO agencies, while the most likely to be brought in-house were digital, web design and social.
The obstacle that FindGood found most marketers were encountering was one of lack of knowledge about what to look out for during marketing agency selection. With tens of thousands of options in the UK alone client-side marketers need help with the task.
Overall, participants suggested that they anticipate more rather than less agency support in 2013 as compared with 2012 and that they anticipate procurement team to play an increased role in their marketing agency selection decisions moving forward.
"The majority of clients have a general idea of what they are looking for but are unsure where to start," says Annabelle Bates, FindGood's Managing Director.
"The reason they are seeking the skilled expertise is because they are not experts themselves and subsequently are not experts in determining which agencies are the best option for their pitch.
"That is where FindGood comes in. Client-agency matchmaker, FindGood, is a consultancy dedicated to pairing the right marketing projects with the best possible creative teams, taking an all-encompassing market view."
FindGood searches thousands of UK agencies, providing pitch prospects for firms of any size and offering solutions for clients unsure where to start with their marketing agency selection.
FindGood specialise in sourcing independent marketing agencies in the UK. This reflects a need from client-side marketers with 64% of respondents stating they would prefer to work with owner-managed firms.