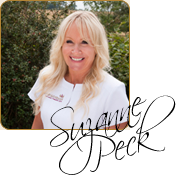 This research will give us an insight into our clients main goals and how we can help them achieve those goals
London, Northamptonshire (PRWEB UK) 29 August 2013
Homefield Grange Detox Retreat Wellness and Healthy Weight Loss Spa recently ran a competition to win one of their healthy weight loss weekend packages. The winner gets to stay at the detox retreat and wellness centre and will benefit from treatments designed to achieve their weight loss goal.
Included in the package is a choice of either a lymphatic/cellulite G5 treatment or a blood analysis treatment. That's right, a full Detox Weekend at the established and dedicated detox retreat in the peaceful Northamptonshire countryside free of charge for the lucky winner.
The competition involved answering three questions about the personal well-being of the entrants. "This research will give us an insight into our clients' main goals and how we can help them achieve those goals," says Suzanne Peck - Founder, Co-Director and Naturopath at Homefield Grange.
Results of the survey can be viewed on the website via this link.
Company information
Homefield Grange is a dedicated, established and permanent spa retreat open 51 weeks of the year, assisting clients making positive changes towards their health and well-being. This caring team of qualified practitioners will provide all the help you would expect from a professional organisation.
For more information about Homefield ,you can visit http://www.homefieldgrange.co.uk or call 01536 712219 or you can email enquiries(at)homefieldgrange.co(dot)uk.