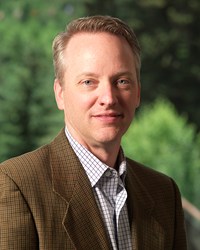 Denver, CO (PRWEB) August 13, 2013
Ricoh Imaging Americas Corporation (Ricoh Imaging), a leading developer and manufacturer of DSLR cameras, compact system cameras, lenses and sport optics equipment, is pleased to announce the recent hire of Brian McIntosh who joins the company as Director of Marketing.
Within this new role, McIntosh will oversee the strategy, planning, and execution of all marketing activities including, communications, product management, advertising, public relations and customer support for North America. McIntosh will direct the team's efforts to create seamless messaging, sales tools, an improved consumer experience, while harnessing the brand value from both the Ricoh company brand as well as the Pentax product brand.
"Brian joins Ricoh Imaging at a pivotal point," said Jim Malcolm, Executive Vice President, Ricoh Imaging Americas Corporation. "With the recent steps of our integration into the Ricoh family of companies, Ricoh Imaging is in a uniquely advantageous position to leverage the strength of the Ricoh brand by reinvigorating our marketing programs, stimulating product development cycles and producing captivating and engaging content that resonates with the consumer and secures additional share in a mature market."
As Director of Marketing, McIntosh will focus on the expansion of Ricoh Imaging Company's online initiatives, including the redesign of Ricoh Imaging Americas' website to better serve the photo-enthusiast community in their quest for capable imaging devices, lenses, accessories and photographic knowledge. Additionally, McIntosh will head-up an initiative to expand and grow social media engagement by developing an online community where professional and casual photographers can come together and share images, techniques and information, improving engagement and customer experience.
"Social media and a content-rich website create a major opportunity for us to interface with current and potential customers throughout the purchasing process," Malcolm continued. "As a key facet in our marketing program we are determined to reinvent the standard for online interaction in the imaging industry. Brian's wide-ranging skill set and background in communications are an ideal fit to complete this undertaking."
McIntosh brings more than 20 years of experience in marketing strategy and execution, product and channel marketing, brand development, retail merchandising, advertising and CRM. Prior to joining Ricoh Imaging, McIntosh worked in the management consulting across a wide variety of sectors ranging from packaged goods to consumer electronics.
McIntosh holds a BA in Advertising from the University of Northern Colorado and an MBA from Colorado State University.
| About Ricoh Imaging Americas Corporation |
Ricoh Imaging Americas Corporation is a subsidiary of Ricoh Company Ltd., a global technology company specializing in office imaging equipment, production print solutions, document management systems and IT services. Headquartered in Tokyo, Ricoh Group operates in about 200 countries and regions.
The company now known as Ricoh Imaging Americas Corporation, was originally founded in 1919, under the name Asahi Optical Joint Stock Co. and launched its first SLR camera in the 1950s under the PENTAX name. Today, Ricoh Imaging Americas Corporation continues to produce the heritage-rich, award-winning line of PENTAX DSLR cameras, lenses and sport optics equipment as well as Ricoh's offering of stylish and compact digital cameras, known for their wide-ranging, rich set of features.
For further information, please visit: http://www.us.ricoh-imaging.com.
###
© 2013 Ricoh Imaging Americas Corporation. All rights reserved. All referenced product names are the trademarks of their respective companies.
Contact:
Amber Renard
Ricoh Imaging Americas Corporation
(303) 728-0255
amber.renard(at)us(dot)ricoh-imaging(dot)com