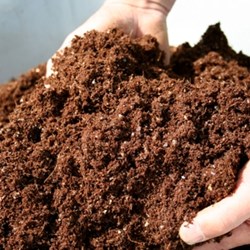 Consumer confidence in peat free is on the up.
(PRWEB UK) 1 August 2013
Thecompostshop.co.uk (one of the UK's leading compost suppliers) reports this change due to three main factors, gardeners are becoming more environmentally aware, consumers boost in confidence in peat-reduced and peat-free products, and the quality of the products improving.
For years, gardeners have used peat-based composts to grow seeds and pot on plants, but now the consumer is realizing that using peat is not environmentally sound.
Peat develops extremely slowly and only covers three percent of the world's surface. However the amount of carbon stored within it is huge, even more than the world's rain forests. Peat only produces at a rate of 1mm per year, making it a non-renewable resource. It does not take a scientist to work out that over 50,000 years, we only replace a depth of five meters of peat.
Growth in sales of peat-free and reduced peat products reflects a boost in the consumer's confidence of the peat-free alternatives in the market place. Consumers are now realizing that peat-free products work just a well as traditional peat-based composts.
Growth in consumers' confidence is partly down to the improvement of peat-free products; over the years, manufacturers have realized that producing good peat-free compost means more than just labeling a bag with "Peat Free." A huge amount of research has gone into producing peat-free composts that perform and compare with traditional peat-based products.
So with peat-free composts being chosen more so than ever, it brings with it a confidence that the public's awareness of protecting the environment is growing and compost manufacturers are taking the production of peat-free compost more seriously, and with it, a realization that we can no longer rely on Mother Natures resources.