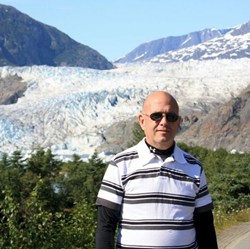 We are thrilled to have Robert join us as a speaker at this year's event
(PRWEB) August 01, 2013
The Crowdfunding Professional Association (CfPA), the leading trade organization for the Crowdfunding industry, is pleased to announce that Robert Dobyns, the founder & CEO of Conzortia Business Funding, Inc., will be speaking at CfPA's 2nd Annual Crowdfund Investing Innovation Forum on August 8-9, 2013 in Orlando, FL.
Robert Dobyns is a pioneer in the crowdfunding space who runs a suite of niche crowdfunding platforms.
"We are thrilled to have Robert join us as a speaker at this year's event," said Luan Cox, Founder of Crowdnetic and Co-producer of this year's event. "As someone who crowdfunded his first business years before anyone ever heard the term crowdfunding, and grew it to over $1.5 million in annual sales, Robert brings valuable insight to the discussions."
CfPA's 2nd Annual Crowdfund Investing Innovation Forum will feature a powerful lineup of presentations, interactive panel discussions as well as an exhibit hall comprised of leading and emerging crowdfinancing portals. The discourse will spark change, challenge and debate conventional thinking and unleash new perspectives in the pursuit of real solutions. A complete list of presenters can be seen at http://events.cfpa.org/.
About the Crowdfunding Professional Association
CfPA is dedicated to facilitating a vibrant, credible and growing Crowdfunding community while advocating for an industry view versus a single company perspective. Uniting a broad-based coalition of industry participants, the association is committed to ensuring the credible development of the industry, including a commitment to the highest ethical standards. To learn more visit http://www.cfpa.org.