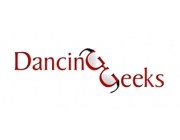 We want to bring the IT/Tech community together for charity in the most hilarious way we know possible... The goal is to support nonprofits that are doing great work, while also supporting our fellow business community
Fort Lauderdale, FL (PRWEB) August 01, 2013
Vitaver and Associates Inc., a dynamic and highly-qualified recruiting company, is proud to congratulate the winners of its first annual Dancing Geeks contest 2013. Dancing Geeks is a video dance contest that was created, sponsored and funded by Vitaver.
The Dancing Geeks contest began in January 2013 and will be held annually. It is open to the IT and Technology industry professionals and students in the USA with contestants forming dance teams, submitting their videos online to http://www.DancingGeeks.com. Visitors to the site vote for their favorite dances.
Vitaver donated the prize money in the name of the winning teams to a participating non-profit charities listed at http://dancinggeeks.com/participating-nonprofits/. The winning teams are also promoted on Vitaver's website. The first place receives a $5,000 check, followed by $3,000 for second place and $2,000 for the third place.
The winning videos are displayed and linked on the Internet, Vitaver's website, Facebook, Twitter, YouTube, LinkedIn, Google + and Pinterest pages.
Vitaver and Associates Inc. congratulate the winners of the 2013 Dancing Geeks contest:
First place winner Rick Anderson with his Stewdippin video.
Second place winner Chris Rosario.
Third place is Destiny Morgan.
Whilst the contest was created to promote a fun work environment, it was also a way of getting the IT and Technology community involved in a great cause by supporting various non-profit organizations. Given that donations are made in the name of the winning teams - companies seize the opportunity to promote their business at the same time as showing commitment to charity.
To find out more about Dancing Geeks, visit http://www.dancinggeeks.com
About Vitaver and Associates Inc.
Vitaver and Associates Inc. is an American company based in Florida since 1993. Comprising a team of dynamic and highly-qualified recruiters with over 20 years of experience in matching great IT and technology industry professionals, Vitaver and Associates have provided staffing to a wide variety of industries. These include Federal, State & Local Government, Information Technologies & Telecommunications, Media & Entertainment, Life Sciences, Healthcare & Pharmaceutical, Engineering, Manufacturing, Accounting & Finance, Hospitality, Sales, Marketing, Aerospace, Aviation and Defense.
The company holds an on-going commitment to working with and raising awareness for a wide variety of non-profit charitable organizations.
Vitaver and Associates Inc. have offices in Tampa, FL; Tallahassee, FL; Jacksonville, FL; Atlanta, GA; Charlotte, NC and Denver, CO.
Contact:
401 East Las Olas Boulevard,
Suite 1400, Fort Lauderdale, FL33301
Phone: (954) 382 0075
Fax: (866) 256 7780