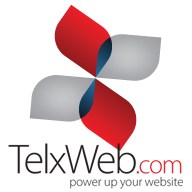 Miami, FL (PRWEB) August 07, 2013
Search engines, ranging from Google and Yahoo to Bing have become one of the most powerful marketing tools on the Internet today. Most people, when searching for local businesses or services, turn to the Internet first and type a selection of keywords into a search engine. For example, if they are looking for a local dog trainer, they might type in the words, "dog trainer Miami" or the words, "specialist dog trainer south Florida", and then browse the results. People will choose keywords in a random order, sometimes "wedding photographer Miami" and other times "Miami photographer wedding". These nuances should to be taken into account in order to help get a website coming up on page one of a search. If a business does not come up on page one, it does not stand much of a chance of competing against other local service providers. It is imperative that local businesses make it onto page one of any search engine. However, most business owners do not know how to improve their standing in search listings. Many companies invest heavily in having a website built, but unless that website is seen by new potential customers, it is not achieving its maximum potential.
Telx Web, a Miami web design company, announces new customized local search optimization solutions for companies wishing to build their local profile and subsequently be found first by potential customers. Most business owners these days are fully aware of the need for a website, but many do not have an understanding of how that website is going to be found by potential customers. When looking for web designers in Miami, Telx Web will most likely come up on the first pages of the search results, as a result of Telx Web's expert SEO strategy. The very fact that Telx Web comes up near the top of local search listings is a good indication in itself of how successful Telx Web's search engine optimization strategies are. When a business chooses to have a bespoke website built and managed, it is prudent to use the same company for a fully comprehensive package that includes search engine optimization strategies. As well as a team of highly skilled designers, Telx Web has search engine optimization experts who know how to implement the customized strategies that will get a website to the top of a local search engine's listings. Telx Web can provide a complete package to its clients. As an affordable SEO company, Telx Web offers full web design and SEO services to local companies in Miami. Many businesses that have made an initial search of keywords for "web site design Miami" have ended up choosing Telx Web to take care of their entire Internet marketing needs.
Telx Web is one of the most successful search engine optimization companies in Miami. For more information about all their website services including design, content management systems and bespoke SEO solutions, call toll free: 1800 7070.WEB (932) or visit telxweb.com.