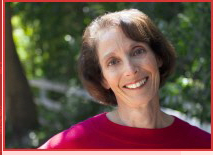 DNA reflected in your hand print deserves serious consideration.
Los Angeles, CA (PRWEB) August 01, 2013
Scientific Hand Analysis Workshop presented in Rancho Palos Verdes, CA, August 10, 2013 at 6:30-9:00 PM PCT by MLHN Seminars. To register and receive Scientific Hand Analysis materials, call 310-528-4724 before August 9, 2013. Cost $20.00. Presenter, Linda Salazar is an expert in the Scientific Hand Analysis system and has appeared on television and radio interviews explaining the research and application of this system.
"For skeptics, curious and experienced alike, the Scientific Hand Analysis Workshop considers 40 years of collective research and comparative analysis and applies such to the examination of what your hand and finger prints might reveal about your DNA personality make-up," explains MLHN Seminars Director, Dr. Carol Francis. "More research following the classic scientific research design -control study, blind examiner, statistical correlated data analysis- is underway and participants in this Scientific Hand Analysis Workshop can opt to participate in that study as well."
Future seminars by presenter:
--Secrets of the Heart Workshop:  Sunday, July 28th from 4-6pm PST.
--Hand Analysis Training through the American Academy of Hand Analysis - Linda Salazar Training via Webinar; September 15th through November 24th Sunday Evenings 2 Hours Each Class
Website contact: yourheartinyourhands.com and Linda(at)yourheartinyourhands(dot)com.
Radio Podcast of Linda Salazar
Also, Linda Salazar explored with Dr. Carol Francis Scientific Hand Analysis on Dr. Carol Francis Talk Radio. Program archived at http://www.blogtalkradio.com/dr-carol-francis/2013/07/14/palm-reading-or-scientific-hand-analysis--linda-salazar.
About Presenter:
Linda Salazar is an author, conference speaker, Relationship Coach and Certified Scientific Hand Analyst. Linda Salazar helps women and men create fulfilling relationships and lives. Through her coaching and specialized programs, Linda helps women and men speak their truth confidently, step into their purpose and be master of emotions, loves and relationships.
Linda Salazar uses many tools as a Relationships Coach with Scientific Hand Analysis being Linda Salazar's key intriguing and revealing tool. During the Dr. Carol Francis Radio Talk, Linda Salazar introduces Scientific Hand Analysis — "A remarkable technique which also accelerates a client's uncovering of their true life purpose, life lessons, and gifts they may not have known they had," explains Linda Salazar.
During this workshop, explore "your Hands' messages, insights, wonderment, clarifications, personality styles, strengths and complications," with Linda Salazar and her use of the Scientific Hand Analysis.
Linda has been interviewed on hundreds of radio stations across America. She has appeared on KCAL Channel 9 news in Los Angeles, and has been featured in Women's Faith and Spirit Magazine, LA Times, and Parent Magazine.
Linda is the author of Awaken The Genie Within; A Handbook to Help You Silence Your Gremlin, Manage Your Emotions and Bring Out the Best of Who You Are, Parents In Love; Reclaiming Intimacy After Your Child Is Born and 52 Tips for a Magical Marriage After Your Child Is Born.
From her base in Southern California, she has a private practice working with individuals and groups, all over the world through telephone and Skype consultations.
Is this Palm Reading? Is Scientific Hand Analysis able to enhance your relationships, business decisions, happiness?
More about Workshop:
Linda Salazar is an expert in Scientific Hand Analysis as well as Relationship Coach. In this program, Salazar Scientific Hand Analysis, "A remarkable technique which also accelerates a client's uncovering of the true life purpose, life lessons and guidance, and personality gifts individuals may not know they had."
Contact Information:
To register for August 10, 2013 Workshop, call 310-528-4724 and leave message of name and contact number.
Contact Linda Salazar for sessions, Hand Analysis, scheduled classes, Relationship Coaching at 310-375-4800, yourheartinyourhands.com, Linda(at)yourheartisinyourhands(dot)com