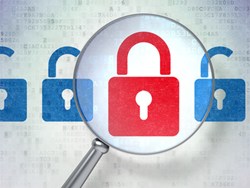 Facebook and other internet giants are now seen as data sources for NSA surveillance.
Dallas, Texas (PRWEB) August 01, 2013
idcloak Technologies has published new guidelines on how to set up an anonymous Facebook account. The article, Create Facebook Account Without Your Identity, follows several widely publicized political events which idcloak's researcher and writer of the article, Robin Welles, says have sparked newfound public interest in web anonymity strategies.
"First we had Edward Snowden's NSA controversy, which has led to a lot of finger-pointing," says Welles. "Facebook and other internet giants are now seen as data sources for NSA surveillance; and not just by Americans: the whistle-blowing sent ripples across the whole world. Then, there has been a series of political uprisings in countries like Turkey, Brazil and Egypt, with reports of social media being used by the authorities to target ringleaders. All this has led to a new global interest in anonymous internet use."
The first recommendation proposed in the article is that users invest in an anonymous VPN, a service which encrypts and removes IP addresses from all user browsing. The fact that the article's publication precedes idcloak's launch of its own VPN Service by just a month may lead some to question the motivations of the article.
Welles was keen to defend her intentions, "As providers of anonymity services, it's our business to know where and how privacy technologies are best put to use. I don't think we should keep quiet when we identify the new ways VPN privacy can be applied. We chose to develop a VPN service precisely because it is that good at keeping internet users private and secure."
Welles also points to the fact that idcloak has published numerous other articles in the site's Knowledge Center which recommend unaffiliated third-party services. A given example is: Privacy Search Engines Compared.
idcloak is a devoted developer of anonymity, security and anti-censorship solutions. For more about the company's publications, see idcloak.com.