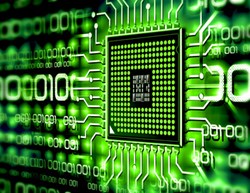 Many Android browsers hide their proxy settings in the about:config page which can only be accessed if you know it exists.
Dallas, Texas (PRWEB) August 01, 2013
idcloak has published a new IP proxy database, the Android proxy server list, which gives quick access to any YouTube videos normally unavailable on the user's internet connection. The IP privacy service is one of very few web unblocker options available to users of Android devices.
"Many Android browsers hide their proxy settings in the about:config page which can only be accessed if you know it exists," says lead researcher at idcloak, Robin Welles. "This has led to the general misconception that the only way you can use HTTP and SOCKS proxies is by rooting your phone and using a third-party app. All you really need is a little knowledge alongside access to the proxy IP addresses. Our list provides both."
The new proxy list is accompanied with an explanatory article detailing the various proxy types, what roles they perform and how to add IP proxies into an Android device. The article can be viewed here: Proxy Android.
Welles says the IP proxy's ease-of-use makes it ideal for occasional proxy browsing tasks, "An Android user can have one browser pre-set up to run through a US proxy, for example Opera. When they hit a block on their normal browser, they may simply copy the URL and paste it into the proxy-configured Opera. It couldn't be easier."
A secondary use for proxies is only recently being appreciated: namely, browser security while connected to an untrusted public-WiFi connection. "Faceniff and other similar apps allow snoops and hackers to piggy-back into your social media sites; all they need is to share a wireless connection with you. Incredibly, they can even do this when WPA2 wireless and HTTPS internet protection are in place. But by accessing login sites through an HTTPS proxy, the user can access the untrusted network without fear of WiFi-based attack."
When asked about the future of idcloak's support for Android, Welles was ebullient, "The idcloak VPN is coming out in a few weeks and is built with Android devices very much in mind. We strongly believe our interactive map, alongside high usability and performance will make the idcloak VPN for Android stand out from the crowd." idcloak's Android VPN software is scheduled for release shortly after the September launch of the idcloak VPN.
For more information on idcloak's work in proxy development, visit http://www.idcloak.com.