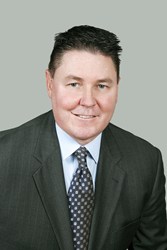 Fort Lauderdale, Fla. (PRWEB) August 01, 2013
(Aug. 1, 2013) – Intermedix Corporation announced today that Michael Wallace will be joining the Intermedix team as the new Chief Financial Officer.
Wallace brings to Intermedix more than 20 years of experience as a financial executive at both public and private companies. Wallace's financial expertise ranges from healthcare to software development and interactive marketing.
"It is with great pleasure that we announce that Mike Wallace is joining our team," said Intermedix President and CEO Doug Shamon. "His impressive skills and experience are an important addition as our company continues to expand and provide solutions for America's health and safety net."
Wallace began his career with KPMG LLP and has served as Assistant Chief Accountant in the U.S. Securities and Exchange Commission as a member of the Commission's Financial Fraud Task Force. Most recently, Wallace was CFO at Elephant Group and Radiology Corporation of America.
"I am tremendously excited about the opportunity to join Intermedix given its enviable market position and robust suite of product offerings," said Wallace. "My goal is to enhance what is already a strong and experienced management team."
Wallace earned his degree in business administration from the University of Notre Dame and is a licensed Certified Public Accountant.
About Intermedix
Intermedix provides practice management and revenue cycle management services for emergency physicians and hospital emergency departments, emergency medical services (ambulance) agencies, anesthesiologists, primary care physicians, urgent care centers and fire departments throughout the US. The company also provides technology solutions for federal, state and local government agencies, healthcare providers and corporations using the brand names WebEOC®, EMResource™, EMTrack™, CORES, TripTix® and Fleeteyes™.