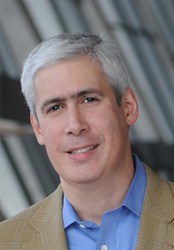 Embrace the trend of using data to make better decisions but be thoughtful about identifying the drivers, capabilities and talents that are material in executing strategy before jumping on the big data bandwagon.
-- Juan Pablo Gonzalez
Chicago, IL (PRWEB) August 06, 2013
Hype about big data has human resources (HR) executives looking for ways to apply large sets of structured and unstructured data to add value to the business. The potential to make better hiring and promotion decisions, to anticipate and respond to future talent shortages, to more accurately identify high potentials or improve the overall performance of labor-intensive functions such as customer service call centers and sales seems promising.
In an article in Workspan magazine earlier this year, titled "A Five-Year Forecast for Global Talent Management Trends," Axiom Consulting Partners identified big data as a factor that will shape the focus and function of human resources over the next five years.
But Juan Pablo Gonzalez, a partner at Axiom Consulting Partners, cautions: "The HR leader must tread carefully to determine if harnessing the power of big data analytics makes economic sense for their company. Big insights don't necessarily require big data initiatives."
Gonzalez suggests three steps HR leaders should take so that they are leading the discussion about using data to make better people decisions.
Partner With the CIO
Find out about the big data initiatives underway or planned in your organization. "If a computing platform is being built to capture and analyze structured and unstructured data from a variety of sources inside and outside the company, there may be opportunities for HR to leverage those initiatives," Gonzalez said.
From an IT perspective, big data projects typically require significant investment. Getting big insights from big data typically requires a large big data computing environment, data scientists with scarce skills, and analytical staff, among other investments.
"Conduct a reality check with the CIO to see what IT can do in partnership with HR to harness the power of people data," Gonzalez said. "If big data is on IT's critical path, gauge whether an HR-related big data initiative might offer another reason to justify that expense."
Identify the Big Insights that Can Help the Business
In most businesses just a few capabilities and processes are the greatest sources of value, Gonzalez noted. Surprisingly, however, there are often misunderstandings among the leadership about which of these value drivers are most important. Big data can help shine a bright – and objective – light on the matter, in some cases busting established myths and refuting conventional wisdom.
Gonzalez points to the problem of employee turnover, which can be an expensive proposition for many companies. By correlating a variety of available data about educational background, work history, performance, and the like, HR can make fact-based recommendations about hiring and retaining employees for the long term.
Leveraging facts and analyses to set priorities and make decisions is standard operating procedure in more traditionally quantitative disciplines such as finance, engineering and marketing, but historically, many organizations make decisions about talent based on opinion and subjective data.
Think Big, Start Small, Scale Fast
Gonzalez noted that some illustrative examples of HR leaders using data in new and valuable ways are starting to emerge.
For example, a multi-billion dollar government contractor relies on highly skilled and specialized employees whose pay is directly funded by the specific project they support. As a result, once the contract ends, it is common in the government contracting industry to terminate the employment of those people who are paid by the contract. This has the unintended consequence of generating new recruiting costs to support the next contract.
To counter this expensive revolving door phenomenon, a progressive government contracting executive built a database that combined employee skill set, education and security clearance data with contract data to create a powerful workforce planning tool. The reassignment of employees who otherwise would have been terminated increased by 49%. Rather than destroying value by having vacant positions on sold contracts, this company captures value quickly by rapidly deploying talent in which it has already invested. This saves the company money at a time when sequestration makes every dollar count.
The company has since scaled the system to its strategic plan, financials and business development pipeline to determine which and how many jobs they need to fill internally or externally, forecast talent gaps and identify training needs and continuously align talent acquisition and deployment.
Another company identified sales force performance as a key value driver in their business. The Directors of Sales and HR agreed they needed facts to make better informed workforce planning decisions but they weren't interested in investing time and effort in a big data project.
"We helped the company use account economics to drive sales force deployment, creatively combining a variety of data – client account histories, sales personnel performance, and geographic data about current and prospective customers and more – to reorient their inside and field resources," Gonzalez explained. Big insights from this relatively modest effort included:

Meaningful ROI calculations for each sales area that helped determine where and how many sales resources were the right fit for each geographic area.
A value based customer service model that helped the team determine how to service customers in various segments. Expensive sales and support resources were no longer routinely dispatched to low future potential customers. They were freed up to focus on high contribution and high potential customers that could create greater value.
A cost-efficient means of assessing sales organization alignment as conditions change. With tools, data sources and processes now in place, the organization can do "what if" analyses to determine what's necessary to keep the sales force aligned with shifting strategic priorities, market conditions, and competitive pressures.
"HR and line executives should embrace the trend of using data to make better decisions," Gonzalez said. "But be thoughtful about identifying the drivers, capabilities and talents that are material in executing strategy before jumping on the bandwagon."
About Axiom Consulting Partners
Axiom Consulting Partners works side-by-side with leaders to deliver pragmatic solutions that drive results. Our services help clients clarify strategy, focus on the highest priority sources of value and align their capabilities, processes and people to deliver sustainable, profitable growth. We always look at a client's challenges through the lenses of business strategy, organization design and talent management – it's why they choose us over firms that operate in just one of these disciplines.
Learn more at http://www.axiomcp.com.