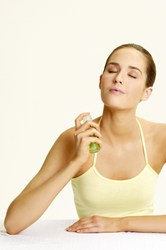 Miami, FL (PRWEB) August 05, 2013
With the increased use of alternative medicine and natural remedies, acne sufferers are looking for new ways to keep their skin fresh without the use of harsh chemicals. With the midsts of summer upon us, many men and women suffering from acne symptoms welcome the idea of an acne treatment that allows them to bare their skin without the risk of adverse reactions to the sun. For those looking to keep their skin clear in the summer sun without the damaging effects of harsh chemical treatments, Probiotic Action announces the use of their topical probiotic during sun exposure.
With ordinary acne treatments the use of acids, and antibiotics, and alcohols create dry, cracked skin, with a sensitivity to extreme heat and sun exposure. As a natural acne treatment, and all natural remedy, Probiotic Action created their topical acne treatment with the power of probiotics to allow users to use an acne treatment without harsh side effects.
Although Probiotic Action recommends all users discontinue the use of other acne treatments during use, Probiotic Action spokesman, Fernando Perez suggests the use of certain products to further protect acne prone skin during sun exposure:
"Just because one has acne does not mean they shouldn't be able to show their face in the sun. We created Probiotic Action so that breakouts are prevented and can be controlled without the use of harsh chemicals, we think everyone should be able to enjoy clear skin without harsh side effects," stated Probiotic Action spokesman Fernando Perez.
Perez further suggested using a non-comedogenic sunscreen and moisturizer to protect broken skin from the elements. For more information on using Probiotic Action as a topical probiotic and natural acne remedy, visit probioticaction.com.
Probiotic Action is an advanced acne treatment that uses Probiotics for acne containing the "good bacteria" that is naturally found on healthy human skin. By using probiotics, Probiotic Action is an effective treatment that restores the normal bacteria content on skin, while battling what causes acne. Probiotic Action will successfully clear skin when used as an adult acne treatment while protecting skin against bad bacteria, free radicals, and pollutants*.
*These statements have not been evaluated by the Food and Drug Administration. Probiotic Action is not intended to diagnose, treat, cure or prevent any disease.