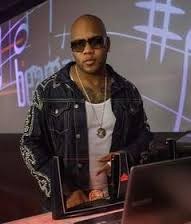 Los Angeles, CA (PRWEB) August 02, 2013
Hit-maker Flo-Rida appears in Robin's Jean in his new video with Future, called "Tell Me When You Ready." His custom-made denim pieces were created for him by Robin's Jean designer Robin Chretien after the singer spent a day at Robin's Jean Headquarters in Los Angeles a few weeks ago. Flo Rida enjoyed the crash course he received in jean-making and Chretien agreed to do a one-of-a kind production run for the star. The singer hit up several Las Vegas hot spots like 1 Oak at the Mirage and several others to celebrate the new video and tune.
Robin's Jean features a unique collection of jeans, jackets, tops, hats and belts for men and women. Represented by the gold-winged logo, Robin's Jean captures Robin's childhood dream of freedom and flight. Robin arrived in Los Angeles in 1996. His skills combined with talent caught the eye of the best denim companies in LA. In 2005, he decided to incorporate his passion for designing clothes, riding motorcycles and vintage cars with his fascination of the American spirit to create his own line, Robin's Jean. Today, Robin designs his collection in the United States, and the unique styles truly embody his love for freedom of the open road and big sky. There are currently four Robin's Jean Flagship Stores in Beverly Hills, CA; Soho, New York; Laguna Beach, CA; and Ibiza, Spain which is the first international store for the brand. His future plans are to grow the Robin's Jean brand further with new stores in the United States as well as internationally.