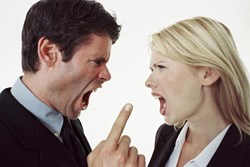 It helps to realize that four main types exist in every workplace
Anchorage, Alaska (PRWEB) August 19, 2013
Lynne Curry, Ph.D., SPHR (CEO of The Growth Company, Inc.) has over 30 years of experience in management consulting and frequently receives questions from clients regarding situations in the workplace. Today, Dr. Curry releases a new training program directed towards employees and employers who are dealing with personality clashes.
Dr. Curry and The Growth Company's staff developed this new personality program. Says Dr. Curry, "After spending 36 years unraveling people dynamics in the workplace, the we've learned that while we all give lip service to the idea that not everyone does things the same way, we all secretly hope that others will choose to do things the right way, our way, and then everything will run more smoothly.
"It helps to realize that four main types exist in every workplace and -- since other types won't always adjust to our type and beliefs -- we need to better interact with others. To make these types memorable, the following descriptions present each in its extreme form."
CLICK HERE to read the full article.
The Growth Company, Inc. is a Human Resource and Management consulting firm specializing in soft skills training, facilitation and mediations as well as investigations, coaching and manual/policy write ups and re-writes. The Growth Company, Inc. was established in 1978 and is one of the longest lasting consulting firms in Alaska. The Growth Company also has a Workplace Coach Blog, where Dr. Lynne Curry and other HR professionals post about everyday situations that a manager or supervisor may come across. They provide insight and the correct way to approach and handle these situations.